Understanding the Advantages of Having a 501 (c) (3) Status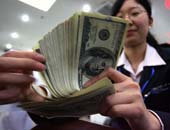 Through the federal tax law, tax benefits are offered to non-profit organizations in the United States. To obtain this, the Internal Revenue Service (IRS) requires most of them to apply for a 501(c) (3) status under the provisions of the Internal Revenue Code (IRC).
Why apply for such status? As mentioned already, there are benefits available. These include exemption from federal income tax and eligibility to receive tax-deductible charitable contributions. Another is exemption from certain employment taxes, as well as state income, sales, and property taxes. The U.S. Postal Service can also offer to reduce postal costs.
A 501(c) (3) status assures that grants given by philanthropic foundations and other institutions to a certain organization go to legitimate beneficiaries. In fact, such status is one of the many requirements to be eligible to apply for grant funding. Such status is also recognized by individuals and corporations that give donations to non-profits.
Organization and Operation
In order to be eligible for tax exemption, non-profit organizations must be responsibly organized and operated for charitable, educational, literary, religious, and scientific purposes, including the prevention of cruelty to children or animals, promotion of national or international amateur sports competition, as well as organizations testing for public safety.
Non-profits seeking federal tax exemption must be organized as either a corporation, trust, or unincorporated association. Organizational documents such as articles of incorporation or association, or trust papers must strictly meet the requirements stated in the IRC's section 501(c) (3).
In terms of operations, the organization must:
- Not participate in any campaign activity for or against political candidates seeking a local, state, or federal office
- Not carry out a business with the general public that is similar to for profit organizations
- Make sure its earnings do not inure against any private shareholder or individual
- Operate for the benefit of private interests such as those of its founder, the founder's family, its shareholders or persons controlled by such interests
Common Types of 501(c) (3) Organizations
1. Charitable – These are organizations that promote relief of the poor, the distressed, or underprivileged people; erect and maintain works, monuments, or public structures; work to advance education, science, or religion and lessen the burden of the government; uphold human and civil rights; toil to eliminate prejudice, discrimination, juvenile delinquency, and deterioration of the community.
2. Educational – These are organizations that include primary, secondary, college, professional, or trade schools; groups that conduct public discussions, forums, or lectures; groups that provide instruction through correspondence, television, or radio; and other institutions such as museums, zoos, planetariums, symphony orchestras, day-care centers, and youth sports organizations.
3. Religious – These include churches, synagogues, temples, mosques, and other similar places of worship. Applying to attain such status provides assurance to church leaders and followers that they will benefit from tax exemptions.