Touching Lives through Grants for Special Needs Children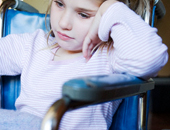 Special needs children are those who are believed to be suffering from physical disabilities, health and medical conditions, behavioral, mental, and emotional impairments, abuses, and learning difficulties and in need of specialized services. They often require expensive equipment and support that will allow them to live a more convenient life.
Beyond doubt, taking care of the sector still seems to be a very challenging task for many, especially when only a limited number of resources are available. However, a wide array of organizations is willingly established to lend a helping hand for those who are in need of special assistance in terms of financial and physical accessibility. Such aids coming from these organizations are made possible through the so-called grants for special needs children.
Varying types of funding assistance are available nowadays through different sectors of the state and federal government and various philanthropic foundations and organizations. Services offered by them are basically in the forms of educational funding, recreational and after school activities, and healthcare assistance. And similar to other forms of proposals, writing and applying for funding assistance designed to help the population take time, yet very much fulfilling when done successfully. What you just need is to look for possible funders, may it be from the government or private institutions, which will fit to your needs accordingly.
Joining associations and charities at the local or even national levels can be your initial step to receive such financial assistance. Organizations offering services for specific special needs are accessible as well. Included in the lists are the following: National Dissemination Center for Children with Disabilities, Federation for Children with Special Needs, National Center for Learning Disabilities, American Action Fund for Blind Children and Adults, National Autism Association, Disabled Children's Relief Fund, and the like.
Similarly, seeking funds in the state and federal government can be your alternative. A number of sectors of the administration have a lot to offer in providing opportunities including college grants, scholarships and educational loans for students, and assistance programs for disabled kids.
Grants for special needs children are, indeed, readily available for the needy ones. The Internet can be a great medium through which people can find prospective foundations or agencies tailored to assist them with their necessities. Seek for their help and comply with the requirements indicated. Once you have identified your needs, you can now start preparing for proposal writing. Remember that in applying for financial assistance, you have to explain yourself in a convincing way in order for the provider to comprehend the situation. Medical records and other information are very important in the application process for these documents will be deliberated keenly. Submit the grant on or before the deadline. Most importantly, you have to communicate with the funding organization since this will enable you to address queries and concerns regarding the matter.
We are very fortunate that we have these organizations, foundations, and government agencies that are really in the zone of helping other. Through their assistance and support, they actually touch the lives and positively enrich the future of every disabled kid. By means of the grants for special needs children, we are giving them the hope to have a better way of living.