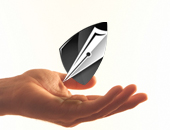 Writing a grant proposal is not as easy as it seems, but when someone learns how to create one that interests a potential grantor, the effort is really worth it. What is much harder is submitting an application for projects that are seldom funded by charitable firms, right?
With the numerous funding requests submitted to groups that support worthwhile causes, it is vital that an applicant find an edge to win the grantor's heart. Nonprofit groups, however, emerge as the luckiest of all applicants because a lot of noble people and firms favor their proposed projects. Undeniably, there are so many awards and bequests allocated for these causes. This is the reason why it is exciting to make a draft for them.
But the problem is not all public groups know how to make an exceptional and gripping output. If this is the case, try to look for a pro writer who has mastered the art of grant writing.
Don't Settle for Less
There may be a pool of writers around us, but not all are good. Some just pose and pretend to be the best. Thus, it is always crucial to look for the finest one.
AlliedGrantWriters.com is one good company to trust. It has been in the industry for more than a decade, helping nonprofits secure their requested funding aid. The firm specializes in various types of proposals but is so much willing and enthused to serve public entities, schools, churches, and nonprofits because of the following reasons:
These groups are really in need of help for they serve the deprived members of the society.
A much bigger portion of the population will benefit from their proposed projects.
They are likely to get funds for their intention to uphold and improve the lives of targeted beneficiaries.
Get the company's services and you'll get a great response for your planned project.
What AlliedGrantWriters.com Offers
Allied Grant Writers' writing services come in various packages — starter, basic, deluxe, and premium. Each of these packages differs with the other due to the number of pages, turnaround time, and rate. Bonus materials are often given to "worthy" clients.
The firm also offers rush services, mini-grant, and custom-fitted proposals.
Are you part of a nonprofit group that wishes to launch or expand a project that addresses major social problems like jobs, poverty, hunger, and housing? Well, maybe it's time to seek help from the expert, AlliedGrantWriters.com.
For more questions about the firm and their services, call 1-(800)-825-2314.