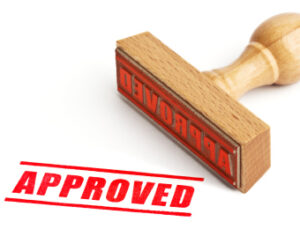 Can I get grant approval? Well, grant writing has always been a daunting task; probably because being approved for a grant is never easy. Some people believe that those who receive grants are either really lucky, or they have strong "connections."
Guide to Get Grant Approval
Here's the thing, if you really want and need a grant, you will get it. How? By making sure you read through this guide and follow the tips we'll be sharing that was inspired by a publication made by professionals from Purdue University:
Be the perfect fit!
Let's not mince words. Asking for grant means asking for money. Funding agencies award funds to solve issues that hold importance to them. What does this mean? If you're applying for a grant, you must indicate that you will be addressing a problem that the agency will find important. Your goals must also be consistent with the agency's. This will maximize your chances of success.
The Proposal
Don't start writing a proposal just yet. Do some homework and take a look at these steps first.
Write Down the Goals and Objectives of the Program. Learn the priorities of the funding agency. Collect background information from different sources to determine the goals of their program.
Understand the Proposal Assessment Benchmark. More often than not, grants have specific criteria that reviewers use to evaluate all of the proposals. It goes without saying that one will have better chances of being approved if they meet or exceed the standards set.
Ask and Clarify. Call for proposals are normally filled with mind-boggling words or terms. If you come across them, jot them down. Once you're all set, you can contact someone from the funding agency, and have them kindly explain the things that confuse you.
Delegate Tasks to be Accomplished. Before you immerse yourself in writing, generate a list of tasks and assign them to different members of your team. This helps in monitoring progress.
Writing the Proposal
A top-quality proposal relays a message that is easy to understand and believe. If the funding agency delegates a specific format, follow it. If they don't, then you can use a template. Be careful though. Make sure it's complete before submitting it.
Priorities. Ensure that the funding agency's priority is easily shown on your proposal, and how you're going to properly address it.
Partnerships. There are certain things that a person cannot do alone. In cases like these, a partnership is important to ensure that tasks will be done smoothly, swiftly, and perfectly.
Draft, Review, Edit. These things, you have to do over and over again until your proposal is flawless. You only have one shot to show them how serious you take this grant, and messing up on your presentation isn't exactly commendable.
Budget Development. Make sure your budget requests are reasonable and calculated, not guessed.
Pulling it Together
Pay close attention to the parts of the grant proposal that you are responsible for but cannot completely control.
Documents. Make sure you have everything! We cannot stress enough how important it is that you don't miss a single element on your proposal. Because once the reviewer sees that the document you submitted is incomplete, they will automatically disqualify you. So be careful!
Matching Funds. Some grants require matching funds. There are also cases wherein those grants require verification of funds available.
Letters of Support. This is a crucial requirement to your success, but you'll have to ask other people for help for this.
Meet the Deadline. Put your plan together, keep in mind the deadline set for your proposal, and determine your OWN deadlines for specific tasks. The responsibility of meeting the final deadline is entirely yours.
This guide will surely help you achieve your goal. However, if it gets too overwhelming, hiring a professional to write a grant for you is the best choice. Ensure that your grant proposal will get noticed. Allied Writers has grant proposal writing services that will be perfect for you, as well as talented and passionate writers who can help you compose your proposal. We'll give you the best fighting chance of getting approved for the grant you've been aiming to get.