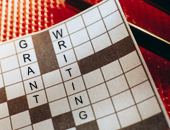 Many want to become a grant writer because it isn't only a satisfying career path; it is also one of the most lucrative jobs for those who have innate skills in writing. If you want to pursue this one, you're grabbing the opportunity to unleash your creative talents, while playing an active part in a worthy cause.
A Good Career Choice
Nonprofit groups always look for more ways to support their causes. They rely on donations and grants to support their proposed projects. They often turn to private funding sources and generous individuals to keep their activities running. Hence, the expertise of grant writers is highly valued for they connect the bridge between the seeker and the funder. These skilled writers are the key players in securing grant awards.
High demand. At present, there is a high demand for expert formal writers. And they can work everywhere. They could start a career in grant writing as independent contractors, employed as full-time or even part-time workers in development offices, or work as freelancers. As a professional with great prowess in convincing through the written media, a grant writer plays a vital role in the nonprofit sector.
Duties to perform. The main task is to create proposals that match the project needs with the available funding. The whole process entails consulting and brainstorming with the client to create effective written request. Tasks also include thorough proofreading of the output. But the job does not end upon handing the copy to client. Once the proposal is submitted to a funding source, the writer needs to keep in contact with the client during the evaluation of the application. This is to supply the necessary changes (if advised by the review committee).
How to Become a Grant Writer?
Here are some helpful ways:
1. College course.
There is no college degree or major that focuses on grant writing. Most writers hold at least a bachelor's degree in English, journalism, communication, or creative writing. Since writers need a solid grasp of the written language to develop effective write-ups, holding such degrees proves to be beneficial in the long run. However, those who have or at least background in writing and research could also pursue this career path.
2. Tools.
There are many books that provide info about "grantsmanship." You can also find many grant writing resources from the Net.
3. Workshops.
If you are really serious about having a career in grant writing, you can take special classes to gain further knowledge. There are also workshops offered by seasoned proposal writers. These trainings include hands-on exercises in working on actual proposals. Through these, aspiring writers gain in-depth grasp of the specifics of writing formal requests. Having these credentials will surely help you land a job.
4. Skills.
Like any other career paths, you can also succeed in this field. But in order to be an effective grant writer, you have to realize that you need to have sets of skills to master this craft. It is vital that you have a good command of the language, and be able to assess and know your target.
If you want to take your writing expertise to the next level, and you have the essential skills, a career in grant writing might be for you. Apart from developing your flair in the written word and improving your knack as a writer, you can also assist various nonprofit groups in their mission of helping others.
Now if you can't really make a good written request, seek help from expert grant writers.
We can help you and your organization.