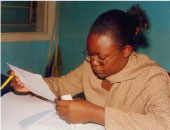 To look for better income, owning a business could be the answer. If you're a housewife, person with disabilities, or an elderly, who can't have full-time jobs, this venture is best for you. On the other hand, if you lack capital to begin, you may find relief through business grants. These funds come from private funding organizations, as well as the government. However, applying for and winning a grant is hard and time consuming.
To apply for funds, a well written and fully justified business grant proposal will help you. If you plan to write your own proposal, you should keep these tips in mind.
Must-Do Tips to Create an Effective Business Grant Proposal
1. Organize your goals and objectives.
Your ideas are wide and you have no fixed start-up plan as your begin your business. Hence, you should organize your goals and objectives, first. This will help you get a clear picture of your needs and an estimate of your start-up budget.
Having well-defined aims will help you set up the context of your grant proposal. Aside from this, your request for a grant will be graspable to your prospective funders. To do this, throw in a few statements on how your business will help distress communities and/or members of the population. How will your venture bring a quality life to these areas and/or persons.
2. Prioritize your needs.
You must know that funders will not shoulder all your expenses. They do not give all their funds to a single entity. Instead, they share a small amount to help more business owners. They find this strategy most effective in furthering their missions to assist more entrepreneurs. As such, you have to prioritize your immediate needs. If possible, indicate that the fund will help you achieve your goals.
3. Include community and/or environment benefits.
To increase your funding chances, include community and/or environmental benefits. Most funding groups prefer projects that create positive impacts to the area and its people.
4. Focus on your market's needs.
Your proposal must focus on your market's needs. Also, mention how your project will satisfy them. It must clearly describe how your venture will improve the lives of  your target market.
5. Refrain from mentioning personal gain.
Pushing your own welfare may cause instant rejection from the program. So, refrain from mentioning personal gains in your proposal. Funders can sense if your request is for your own interest. They know if this is for your benefit by looking into your budget plan. They will assess your request for salary, cars, space rent or procurement, mobile phones, and others. Hence, you must think before you ask fund for these items. Otherwise, you must be good enough to justify these things.
Now, if you don't have more time and expertise to write a proposal, you may also search for grant writing services.  These companies and writers have all the skills to craft the best business grant proposal you'll need. As they have the experience, you will get a proposal that do well for funders.