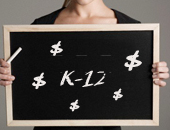 K-12 is the foundation of learning. It is the start of molding youth to make them become good citizens. This educational scheme is applied not only in the US, but also in some parts of the world. Despite the perks that it offers to students, however, many still don't go to school for a wide range of reasons such as finances. Thus, there are education grants for nonprofits to help boost literacy.
Cite the Need to Address
Since there is a shortage of schools that cater to free K-12 education, concerned nonprofit groups offer learning programs to help students achieve high quality education without having to fear the burden of tuition payments.
Start-up nonprofits that focus on K-12 projects, however, struggle to seek partners who can support their programs and vision for students. As a resort, they apply for grants to seek funds and sustain their worthwhile endeavors. Such programs offer one or more of these learning fields:
math;
arts;
science and tech; and
general education.
These fields are also the ones often funded by funding sources.
When seeking grants, it is vital that your group is able to compose a good written request, which highlights the need that you intend to address. Further, bear in mind that you'll only get the aid only if you are able to find the right sources. If you fail to find them, you won't get any support. So, be patient.
Seek Education Grants for Nonprofits
If you intend to offer K-12 program, you may find it hard to locate funders for your certain cause. Here is a list of a few private funding sources that may help carry out your social mission:
1. The Eli and Edythe Broad Foundation.
Its mission is to transform urban K-12 system "through better governance, management, and labor relations." It considers US's education as loathsome and disappointing, thus, it wants to invest on nonprofit groups offering K-12 education service. This funding source has nearly $400 million worth of funds, which is to be given away to nonprofits with a goal of improving the status of K-12 system in poverty-stricken urban and rural areas.
2. Nat'l Weather Association Grant for Teachers.
Aside from K-12 students, there are a number of groups that provide small amount of funds to K-12 teachers. The National Weather Association Grant for Teachers (NWA) is one of them. It awards seven $750 grants to proposals that intend to purchase and enhance materials and other resources that play a vital role in the academic growth and success of K-12 students.
3. The NEA Foundation.
Although it does not chiefly focus its grant-making programs to K-12, it is open to "modern" ideas and programs that will enhance and strengthen teaching and learning. It has given away more than $7 million dollars to public school teachers. A portion of the money may have also been allocated to support public K-12 instruction.
4. Digital Wish.
It provides support for lesson plans that integrate strong K-12 instruction and development. What it does is it accepts lesson plans that tackle any subject area and should at least be relevant in developing young and potent minds.
After you've found the right funder, it's time to create a good grant request. If you can't make one, seek help from expert grant writers. Contact us now and we'll help you compose a good proposal.