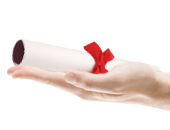 With the rising costs of school expenses today, it is, indeed, not easy to get a college degree. Sending a student to school may cost thousands of dollars each year and may further increase in the years to come.
Through the years, many people want to finish studying to pursue their dreams, in spite of many challenges including lack of money.
Despite these situations, the good news is that there is educational assistance grant open for students in need. This grant is funds awarded to students who want to pursue a college. It may also apply to students of other levels. Various grant donors offer it and people can apply to one or more grant donor.
Educational Assistance Grants
Grant seekers can get this type of grant through various federal agencies they may want to explore and get in touch. These include financial aid and loans to pay for tuition and other school expenses.
Funding aids have no strings attached and you, as a recipient, need not to pay them back. But of course you are expected to enroll in school, attend your classes, and get high grades in the long run. On the other hand, most loans allow you to pay back, with no interest, after you've graduated from college.
Other types of funding include scholarships, which can be a huge help in paying not only for your entire tuition costs, but also for your living expenses. Amounts can cover money to buy books, room rent, and more. There are various type of scholarships based on factors such as:
Factors Considered in Educational Assistance Grants
Academic performance.
Can refer to the students' overall GPA, class rank, and extracurricular activities.
Criteria.
Means funding is awarded to students who are members of a religious group, military family, and the likes.
Merit.
Require students to have a certain GPA grade aside from a written essay about a certain topic, which is of interest or related to the funding source.
For working students, they can ask their HR officer if their firm offers tuition fee assistance. There may be programs that pay courses related to their current job or career.
Know the Process
How will you know if you're fit to apply? When getting an educational assistance grant, you will need to fill out the Free Application for Federal Student Aid or FAFSA, which you can do online. This will serve as your ticket to enter the gate to free schooling.
Want to know more about grants and grant writing? You can visit our blogs page for more helpful articles.