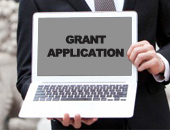 In recent times, grant funding programs are announced and advertised via the Internet. Even the World Wide Web caught the grant industry by surprise. But this is such a huge convenience to both grant seekers and funding sources.
Posting and searching for open grant funding programs have become simpler due to the many online hubs and sites. With just a few keystrokes and a click of the mouse, you'll get to see hundreds or even thousands of open grant programs in an instant.
Using the Net, grant seekers can inquire and apply for funding and submit required documents. Some grant web sites, such as Grants.gov, even allow tracking of request. All these things are very time-efficient. Some other perks of using the Net is that grant funding sources receive requests in real time, which expedite the process of approval and it makes communication a lot faster.
Because of the influx of submitting grant applications via the Internet, the term "e-grant applications" was born.
What is It?

E-grant applications are literally web-based. Formal requests are sent via e-mail attachments. But these schemes vary per grant funding source.
There are funders that make use of e-grants to determine grant seeker's eligibility for the funds. Other grant sources, however, direct grant seekers to their web page after verifying their eligibility to apply for grant money.
Grants.gov is a web site that lists various funding institutions. A few sites provide basic info on some foundations.
Perks of eGrant

There are many benefits from using e-grant tools. They serve many purposes designed to provide utmost convenience for both grantor and grant seeker. These benefits include:
1. Submission is real-time.
2. Access is not restricted to one location.
3. Provides more details and resources for both the grant seeker and grant maker.
4. Offers security for all vital info from each grant seeker.
5. Employs many alerts to inform grant seekers on the status of their e-grant application and the funding sources of the receipt of e-grant applications.
Fill It Out

Filling out e-grant application is as simple as completing a printed form. But this may vary per funder or certain hosting web site.
There are grant funders that provide downloadable forms, often in PDF file format, to allow grant seekers complete their e-grant application forms offline.
Tips for You
With the current trend in e-grant applications, how can you, as a grant seeker, ensure that your request will be assessed? How can you make sure funding sources receive your proposal? How can you secure even a small portion of the grants you need through e-grant applications? Below are some useful tips from the Grantsmanship Center.
1. Don't wait until the day of the deadline to submit online applications; expect glitches with computers and Net connection. Set your own deadline, preferably one or two days earlier, to ensure meeting deadlines.
2. Formatting preferences for attachments are not always contained in the guidelines. Hence, you must obtain these details prior to attaching files to ensure they will be received by the grantor.
3. Some e-grant application forms don't accept use of capitalization, punctuation, and other tools. And a simple misuse of these may cause your info to be rejected by the system. Hence, be sure to check the guidelines for proper usage of the e-grant system.
4. Some grant funders have separate web pages or even sites for some for their e-grant form and guidelines. Others make use of instructional prompts to appear on the computer screen to further assist grant seekers. It is better to have a hard copy of the funding guidelines.
The birth of e-grant applications truly offers many benefits.
If you're writing grant proposals, you must be familiar with e-grant application.
Now, if you cannot make a good written request, seek help from expert grant writers.