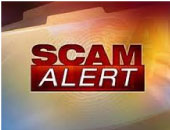 Government grant or stimulus grant is a large sum of money allotted by the U.S. for projects that will help the country's economy and release it from its current state of crisis. Projects that will create and save jobs, spur economic activity, invest in long-term economic growth, and foster unknown levels of liability in government spending are on the priority list.
The money, as stated in the stimulus bill, is divided into groups based on needs emerging in each class. These groups include education, renewable energy, health, tax credits, and infrastructure development.
Currently, many persons and firms are applying for these grants. And of course, the much talk about large sums of free money is taken as a sign by scammers who will turn it into money making schemes for their own gains. Sure enough, along with the ongoing buzz around government grant applicants are all types of frauds in every form.
Sad to say, due to realistic application forms and scripts, people are often times fooled by their tactics. Scammers give these poor people false info on how to get free money from the government in exchange of a small fee or their personal and/or financial info.
They are very skilled that they can persuade you with sugarcoated lies. Add to this the almost authentic federal logos, letterheads, forms, and many other you can instantly fall in their trap, especially if you are in dire need of money.
These frauds come in the forms of e-mails and ads. To help you easily detect stimulus scams, here are some pointers:
E-mails and notices are short and concise.
If you receive a lengthy e-mail or read ads about stimulus grants telling that you were chosen as one of the recipients, this is sure to be a scam. First, the government does not post ads in random sites. They use notices that they send to specific organizations inviting them to submit a proposal or fill out a form.
Second, official e-mails and notices are short and concise. These are direct to the point and do not include lengthy promises. Scam artists only use this method to cover their pretense and persuade the reader or viewer to believe them.
There are no processing fees.
Most ads or e-mail scams ask you to pay for processing fees. Sometimes, they also ask your bank account info. If you fall for this, it's either you'll never see the money you paid or your bank account will be wiped clean!
Most scams don't mention this fee or bank account info at the forefront of their ads. Usually, you can find the in the middle section or at the end of the long speech and fooling you about how much stimulus money you'll receive. Either way, once you read about fees and financial info in an ad or e-mail, you should know that it is a scam.
Take note, the federal government will never directly ask applicants to pay for fees and financial info. They are the one giving away free money; so, why will they ask a fee from you?
E-mails and notices have valid and legit links.
Authentic e-mails and notices provide valid and legit links and web sites to visit for added info and resources. These links are indicated as complete web site address and are not fronted by highlighted words, as is the case with scams.
So, if you receive an e-mail or ad telling you to "click here" or "follow this link" for more info, do not be fooled. This will only result to automatically installing malwares on your PC that will gather info about you such as bank account numbers and passwords.
Nonetheless, to avoid becoming a victim of these scams, be a keen observer and inspect every detail of an e-mail and/or ad before clicking on links or sending payments. Also, you can use the reminders mentioned above for determining if the e-mail, notice, or ad you received is legit and truthful. Do your research and avoid being fooled by government grant scams!
Explore our site for more info about grants and for grant writing services from expert writers.