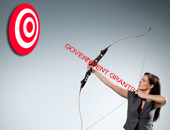 Most nonprofit groups rely on donations and fundraising events to produce the amount needed to implement their programs and projects. They appeal to firms, foundations, and volunteers in order to fulfill their goals. But there is more to a nonprofit than just getting funds and donations.
A successful organization is capable of fulfilling its goals and mission through effective management. Their program should be helpful, reliable, diverse, and apt to their target people or groups. Thus, they have to sustain their changing needs to give a meaningful service.
Types of Funding
Government grants for nonprofits have been a great help to enrich the community further. There are two common types of funding categorized as:
Operating Support.
These are given to organizations to support general expenses or operation costs.
Project Support.
This type of is given for a specific project that requests funders to state clear goals and give estimated costs.
They are deemed vital to those who lack funds to sustain their programs and services. Through this cash reserve, these groups could revive the community, support the poor, offer school programs, and give shelter to homeless and abused people.
With the current economic status, giving grants is a good way to extend help to various people and groups. It is, indeed, a form of lifesaver for many of us. It gives poor people a chance to start a new life.
How Can You Apply?
There are many open government grants for nonprofits for each state. You must know their requirements before you submit your proposal. This is to make sure that your project will be reviewed equally. Here are helpful tips that may aid your worries.
Read the terms thoroughly.
Make a concrete plan for your proposal.
Give facts, research papers, and stats to support the goals of your project.
Describe planned activities and its benefits.
Give a budget plan and list the expenses to display how you will use funds.
Refrain from using jargons that are hard to understand.
Describe measurable outcome of the project.
Include the expertise of the firm.
Call a staff or the program officer for questions.
Seek help and advice from expert grant writers.
Proofread your copy before you submit it.
Submit your output on time.
Proposals are written with a clear and worthy cause in mind. Each should be tailored to each grantor for they may have various terms and conditions. It should also pass the reviewer's criteria. With this, thorough preparation is vital to make sure that funders will read and consider your request.
For more info about grants and grant writing, check out our blogs page for more helpful tips.