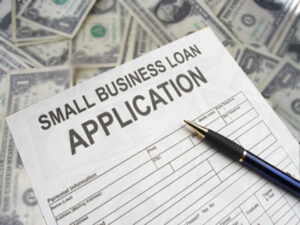 Funding sources offer all forms of help to support various causes and social projects. But a good written request is never a guarantee of help from them.
Though you may have a winning proposal, still there are factors that affect funders' decisions. With thousands of nonprofits seeking aid, sure the chance of getting the funds narrows. Hence, funding sources find ways to screen all applications.
What Do They Check
Grantors also have their goals. They set limits with an aim to fund the most "qualified" projects. They assess and choose those that show sincerity in addressing social concerns. They invest on programs that comply with the standard they set.
How do they assess proposals? Below are the factors that they take into consideration:
1. Location. There are grantmakers who want to help certain areas. These could be a city, county, or a zone with immediate social need.
2. Type of organization. While funds are available to all groups and causes, not all funders are interested with all of them. As for groups, nonprofits get the biggest share as many funding sources allot funds for not-for-profit groups. However, some other types of organization may still find aid, especially if their projects focus on one or many of these fields:
Arts and culture;
Sports;
Education;
Business development;
Science and research; and
Social programs.
3. Size. Some grantors may set a limit on number of recipients who will benefit from the proposed project. In spite of this, they don't discriminate on the basis of age, religious belief, gender, and race.
4. Project purpose. This is the most vital info that funders look at. The goal of the project is highly assessed to identify the outcome it will obtain. Even though they may change focus of interest each grant cycle, all funding sources want to fund those projects that share the same goals as theirs.
Be Eligible
With many grant seekers and limited funds to share, grantors often have a hard time screening all proposals. Hence, they may reject even those worthwhile causes. Having said that, it is important that grant seekers like you should find ways to boost your credibility. Show that you are qualified to receive financial aid.
Eligibility is the key determinant of a successful application. In all cases, qualifications are based on conformance to certain guidelines. Compliance to set guidelines may cause you to win against other grant hopefuls.
Boost Grant Application
Most grant seekers devote time writing proposals without grasping first the needs and requisites of the funder. If you want to boost your funding chances, you must present a compelling written request. Seek expert grant writing services.
We will help you make an effective proposal customized based on funders' programs. We can help you win those grant monies!