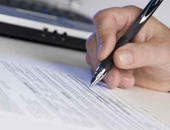 Grant application is a tough competition to face. There are factors why funders reject your grant request. Thus, knowing these factors can help you save your funding quest from failure.
Ten Helpful Tips to Ace Grant Application
1. Create a qualified e-mail address.
Review your e-mail. If your e-mail address casts a bad light, create a new one. Some people and funders will view your entity as unprofessional if it uses any kind of e-mail address. It makes more sense to use your foundation's name for business purposes.
2. Submit a complete grant proposal.
Incomplete information is one great reason your application get rejected. So when you are ready to submit the proposal, assess every detail again. Make sure that you prepare and include all the requirements.
3. Proofread for grammatical accuracy.
Funders deny the applications because of grammatical and spelling errors. Before you submit your proposal, make sure you make an in-depth run through for flaws. You may either run it through a spelling and grammar checker or get an expert to edit it.
4. Age-proof your application.
Though age discrimination is against the law, it still exist when it comes to business. Grant application often asks for job experience. If you fall into the "older demographic," you may not include the jobs you have held way back 1970s. Unless it is relevant to the grant you are applying. Likewise, if you are in your early twenties, it will work to include jobs you held as a teenager for a broader job history.
5. Have a tailored proposal.
Custom made your grant proposal to the requirements and guidelines of the funding organization. You can't just print out another copy and send it to another grantor. You still need to ensure that your application fits with what a funder requires.
6. Be justifiably specific.
To reason out that you need finance to "start your business" or to "grow your business" isn't good enough. Funders need to know how and what exactly you will be doing with the money you will get. Instead, be more specific in telling your purpose. You may say that you will use the grant money to start out a women-owned business of technological waste recycling.
7. Research the grant program.
When you find the perfect grant for your project, do a research on the funding institution and its program. If it is a yearly business grant, study the projects that get funds in the past. If your project has similarities with them, then align your strengths to those areas.
8. Submit the application with the necessary requirements.
If you don't meet all the requirements such as education, residency, citizenship, and even affiliation, don't expect that you will pass the grant reviewers. So make sure you read and meet the requirements before you prepare and submit an application.
9. Meet the deadline.
Even if you have the perfect proposal, but you miss the due date, it is useless. Make sure you submit your application before the deadline. If you are mailing it, mail it at least one or two weeks prior to the deadline.
10. Learn from your past experience.
If you have been applying for grants and have been turned down many times, isn't time to find out why? There could be loopholes with your proposal or you are applying for wrong grants. You might miss out something that other persons can spot right away. If you have not tried hiring grant writing services, maybe it's time to try them.