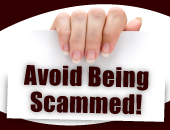 You must not take some grant programs literally. There are certain conditions involved here that you must be aware of before you apply for one. They do not exist to benefit just about anyone. There are also grants that people are not aware of; thus, they miss the chance of seeking funding support.
Grant Application Tips
To help you fully understand grants, here grant application tips that you ought to know. The items below list some of the various grants accessible to people, but either misunderstood or unknown of:
1. The U.S. Department of Agriculture offers home improvement grant only to people who live in rural areas and who are in their senior years (over 62 years old). On the other hand, other private firms offer this type of grant to elderly and people with disabilities to support their specific needs. This means their requests for home repair or home rehabilitation should be able to contribute to the promotion of their safety, mobility, and others. Samples of these requests are the installation of grab bars and railings, building of handicapped ramps, widening of bathroom doors, and others. There are also some groups that cater to low-income families. This is in recognition of their right to decent and safe housing. Proof of low-income status must be validated, though.
2. So, you think you can pay your credit card debt through debt relief grants? Do not be fooled. This is impossible. No firm, and surely not the government, will ever pay you for your credit card debts, no matter how valid your reasons were when you made these purchases. Here is the catch: if the government and private firms will pay for your credit card and other personal debts, surely, no one will be in debt like today and people will keep on making debts.
3. Yes, there are grants open for women. For one, these women can seek for help to start their businesses. However, the number of organizations providing grants for women is limited in number and has restricted funding range. Some can only offer $5,000 or $500. Ask only for what you think is good enough for you or good enough for this amount.
4. Grants for home acquisition do not exist. Though there are private firms that still offer down payment support, but these are only for a certain portion of the down payment (6 to 10 percent).
5. Yes, there are grants for the acquisition of land. But, these are grant programs that support the purchase of lands with the aim to continue or protect the use of land for agricultural purposes. No acquisition of land will be approved if the purpose is for personal use.
6. There are personal grants that are open in your area, but not available state or nationwide. So, make sure that you check with your local government or groups about the availability of these grants.
7. You cannot directly apply with the government to provide you with low-cost housing. Check with your area about the availability of this type of grant program. But, then again, proof of income must always be verified to make sure that only the needy or worthy residents are provided for.
8. There are grants intended for writers or journalists, artists, musicians, and others. One only needs to do a thorough research to be able to find groups that offer these.
9. Historical preservation grant is existent. To request for this type of grant, the applicant must be able to establish the historical significance of the structure that is being preserved. There are also eligibility requirements that must be met.
To understand grant programs more, careful reading and research are highly advised. The grant application tips will help people avoid being scammed. More importantly, they will be able to know the opportunities that are available to them.