Five Reasons to Apply for Government Grants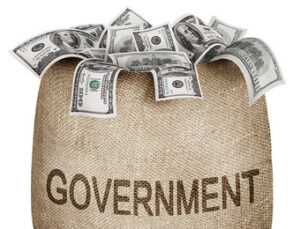 Getting funds for your project is always quite a challenge. Grant funding is one way, but it won't always guarantee success. Despite this, many people rely on this method to acquire funding for their cause.
Many private firms support various grants for a variety of industries. Federal offices have their own grant programs, too. These two funders differ, but more people prefer to apply for government grants for a number of reasons:
Public agencies award larger grants.
The amount of money set for federal grants are bigger than in private agencies. Because the government finances it, the public offices have enough funds to support deserving applicants with their cause.
Available funding could cover all costs.
Because public grants are bigger, the available funding can cover majority of the applicant's expenses. Depending on the budget presented on the proposal and the overall project, the funder can opt to support all types of costs as indicated.
Application is firm and open to the public.
Legislative bodies are the ones who set public grants into motion. They decide on who gets the grant and is strict on following the rules stated for the grant funding. If you know federal grants well and follow all their demands, then you won't have any issues getting your grants approved.
Funding renewal is possible.
Once the agency approves your grant, it will also inform you about the likelihood of renewing your grant. Depending on the type of project you plan to initiate, the law-making body can decide to renew the funding for the purpose of continuity.
Funds are available for many groups.
Unlike private firms who limit the funding to those in the same industry, federal grants are open to all sorts of people and projects as long as their proposals are valid. May it be for education, community development, business improvement, or outreach programs, public agencies can willingly offer the funds if you pass the screening process.
With these reasons, federal grants are becoming the most preferred way of making grant projects successful. With the right proposal prepared and written, you can apply for government grants and make your cause a success for you and your organization.