Grant Writing Beginners: Clarifying the Common Questions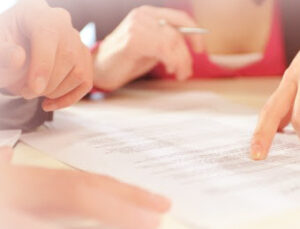 This article is for grant writing beginners who are thinking of starting a career in proposal writing and also for companies or organizations that are planning to make funding requests. We compiled some of the most frequently asked questions that we have encountered in this field with our years of experience.
How difficult is it to write grants?
This is one of the most usual queries we get whenever someone discovers that we do the job for a living. Well, every job has its own set of difficulties. If it has none, then there's no need to hire people to do it.
One of the most difficult parts of grant writing is getting familiar with the project. Usually, it takes a technical knowledge to write a proposal. This is the reason why you need to put huge amount of time in research and self-study. You can't miss on important data. You must be accurate about the specs of a project and be careful in committing any mistake in grammar and sentence construction.
Can everybody write grants?
Of course, anyone who knows how to write can try creating a proposal. But most of the time, it's easier said than done. Not all can do it well. It takes experience and a lot of expertise to come up with the perfect draft. Sometimes, it takes trial and error to know what works and not. Thus, in writing your grants, it is highly advisable to let the experts handle them. You wouldn't want to take a chance and have your project not get the funding it needs.
What writing style is effective?
Grant writing beginners should learn to become direct to the point when writing. Using long sentences and paragraphs will make your request difficult to read. Also, avoid using jargons, idioms, and highfalutin words. Aim for readability. If you can use bullets, don't hesitate to do so. This will make your proposal letter much effective and convincing.
What to do when the proposal is rejected?
You should never give up if you were not able to get approval from a grantor. Evaluate your experience. Find out what you did wrong or how you can improve your proposal. Use your experience as a reference for future requests of the same kind. Always remember that proposal writing is a skill and it takes time to master it.
With the right knowledge, experience, and practice, you can find the task easier. Don't give up. Just write.
Do you find this article helpful? Visit our Blogs page for more articles that can help grant writing beginners like you.