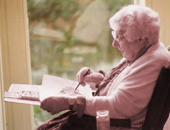 The number of people aged 65 and over is increasing. They are commonly referred to as seniors or elderly. This is the age in which people retire from the workplace. Also, this is the time that they experience physical changes such as lessened sense of hearing, poor eyesight, memory loss, and slower mobility and agility. They are also more prone to diseases because their immune system becomes weaker.
For their weakness, they become susceptible to falls. Centers for Disease Control and Prevention says falls are the leading cause of injury and deaths among older adults. It is also the most common cause of non-fatal injuries and hospital admissions for trauma. More than one third of people, 65 and older, fall each year in the US. Thus, government funds elderly home improvement.
Causes of Fall
Falling accidents can occur at home, in public places, and even in nursing facilities because caregivers cannot attend to patients every single minute. Elderly people are at risk of falling because of some reasons, which include the following:
Lack of sleep
Walking outside their comfort zone
Ragged roads
Poorly lit area
Slippery floor surfaces
Rugs or carpets, which are not skid-resistant
Pets and toys on the floor
Children moving too fast
Medication side effects
Best Ways to Prevent Fall
There are ways to avoid falls among the aged people, which include education, careful supervision, and home modification. Of these three ways, the latter seems to be the most popular choice to prevent fall accidents.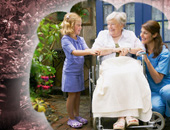 In the past, the elderly has few options on where to spend their retirement years—in a nursing home, home care, or assisted living—because no one will take care of them if they choose to stay at home. Leaving the comfort of their homes makes them feel sad and depressed, which often leads to health problems. Now, aged people can stay at their home right after a home improvement project.
Minor Home Modifications
This allows them to move inside the house freely and conveniently. You may do these:
1. Install hand rails in showers and tubs;
2. Improve lighting in hallways and stairways;
3. Place a bench near doors;
4. Put wheelchair ramps;
5. Have faucets with single level handles;
6. Place furniture along the wall;
7. Put handles on cabinets; and
8. Put handrails on stairways.
Major Home Modifications
If an elderly is more at risk of a fall, major improvements are needed. You may do these:
1. Adjust counter heights;
2. Modify toilet to at least 18 inches tall;
3. Raise the height of the dishwasher; and
4. Widen hallways to accommodate wheel chairs.
Elderly homes are carefully altered to adjust to the needs of the aged person. In effect, most elderly are eager to modify their home to improve safety and allow them to age in place. In fact, studies show that elders who remain in their own homes live healthier, safer, and happier lives.
More and more groups and foundations provide grants in the form of financial assistance, services, or materials to the elderly to help modify their home to improve their lives. Grant seekers just have to present a good proposal.
Grant Writing Services
Seeking grant money for a home improvement project for an aged person is not easy. But getting effective grant writing services can make it happen.
If you want an effective proposal, seek help from expert grant writers.