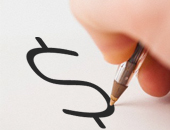 Did you know that there is a grant for writers? If you are a writer who is having tough times, you can turn to foundations to help you.
As a writer, you do articles, letters, proposals, full-length scripts, and books. But, unfortunate events do happen. These tragedies and disasters affect your conditions that disable you to work properly. It is under these situations that you seek grant for writers.
Types of Grant for Writers
There are foundations or persons believe in free expression of ideas and support advancement of literary works. When you look for funding sources, use your research skills to pin down the one that can fund your needs. Finding the right funder will help you complete your project, education, and training.
Grants for writers depend on who and what the foundations want. Here are some types of grants:
Competitive and the non-competitive grants.
If you apply for the competitive one, you must read and follow guidelines. There is a limited number of a beneficiary or award; thus, you need to compete in order to qualify. Meanwhile, the non-competitive one is a formula grant approach. You may or may not submit a proposal.
Grants for distressed writers.
Some funding sources assist writers who are unable to work due to tragic events and accidents. They fund or provide loans to artists who are fiscally down due to emergencies. There are also funders who sustain your costs of living if you earn less than the median income.
Even bestselling author Stephen King helps novelists, readers, and workers in the publishing field who have health or physical conditions. These people could have cancer or disabilities from grave accidents. He also help in building up the lives and writing careers of those who lost their homes and workspaces.
Grants for free expression and advancement of literature.
Some funders assist writing projects that promote the right of gays and lesbians. Others fund unpublished works or award fellowships to those who live in countries that suppressed their creative works. Also, funding sources give cash prizes to first-time writers who have outstanding literary piece.
Grants dealing with censorship and loss.
In fact, there are countries that oppress writers who expose social issues. There are grants that address the ongoing problem of censorship and loss. These funders help punished jailed writers who defy speech repression through a written piece. They also shoulder the cost of travel and relocation.
Finding the right grants for writers entails a lot of time and brawls. There is a need to search for foundations or government agencies that can pay off your expenses. With these time consuming tasks, there are writers who also seek help from grant writing services. There's nothing wrong with that, in the first place, who would be your allies? You both share the same passion in life – writing.