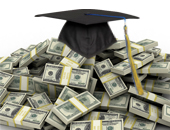 College education is one of the most vital pursuits of our youth. Sadly, not all can pursue this. Thus, grant money is offered to deserving ones.
What Is This Grant Funding for Education?
This is a form of financial support given to college students. This kind of aid is present in many countries and cultures.
Aside from helping low income people having hard time to make ends meet, some education aid are given freely to students who need money or learning intervention when they have certain disabilities.
Such a help can be given in many ways, such as not charging students for school attendance, offsetting costs, student loans, or tax credits. Also, this helps them keep up with their peers, either academically and developmentally, during crucial periods of their lives.
Private firms, on the other hand, extend aid programs to their workers who want to pursue their education, whether it is related to the industry they are working for or not. Some even have foundations that offer scholarship grants for those who have shown good scholastic record, not just a financial need.
Some grant programs cover expenses, such as:
1. tuition fees and other same payments
2. textbooks
3. supplies
4. equipment
They do not include payment for meals, lodging, or transpo, unless stated, of course.
US Grants

In the US, there are education aid programs mandated by an act called "IDEA," which target those who have disability and need help to send themselves to school, from preschool through college.
For eligible soldiers, sailors, marines, guardsmen, and airmen and other members of the US Army, Navy, Marines, Air Force, and Coast Guard, there are many programs that can support their education for up to a hundred percent.
Each program has its own:
1. criteria;
2. limits;
3. schemes in screening applicants;
4. amount of grant money;
5. covered fees;
6. eligibility requirements; and
7. online application process.
How to Obtain Aid

High school seniors as well as full-time undergrads who now seek to earn a degree may apply for grant funding for education. They need to complete and file the FAFSA online to be submitted on a set deadline.
Most grant opportunities have certain eligibility requirements. Applicants and their parents must be confirmed residents of the city or state where they apply for. They must enroll at either a two-year or four-year degree program in a college as a full-time undergrad student.
Grant seekers must prove the need for funding. They will be ranked based on EFC, which is based on info from the FAFSA. Students who will be awarded first are those with the lowest EFC.
Recipients of grant money will receive amounts at certain percentage. If they wish to renew the award, they must be able to maintain good academic progress at the school and resubmit an application to FAFSA.
If you want to apply for this type of funding, you should present a good written request. Through it, you can express your thoughts and further prove your need. If you can't make a compelling request, seek help from expert grant writers.