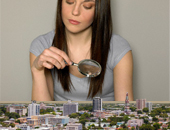 You have the best grant proposal, the most convincing letter of intent, and the most extraordinary endeavor. But the next question is: "To whom will you send these applications?" Indeed, the hardest part of the process in getting your project funded is searching for the best funding source. So, how do you hunt for grantors that match your needs?
How Can I Find the Best Funding Source?
Here are a few tips on getting the best and the right funding source for your proposed project.
1. Get a list of grant funding sources.
Before anything else, you should first get a record of grantors available for funding. By browsing through the net alone, you could search hundreds of foundations, institutions, and private firms that fund projects just like the one you are trying to get funding for. Among the sites that feature reputable funding agencies are: www.fundsnetservices.com and www.grants.gov.
2. Identify if the funding source matches the objectives of your project.
Various funding agencies look for certain objectives and goals that also match the mission and vision they are upholding. Thus, before you apply for a grant, make sure you complement with their undertakings and are one with their aims. Learn as well from previous and present grantees to gauge the types of projects that the grantor funds.
3. Determine if you meet the necessary requirements and grant qualifications of the funding agency.
Make sure to study the guidelines and requirements set by the grantor. Determine the type of programs that they do and do not fund to avoid wasting your time in applying for a grant. If in case some qualifications do not clearly define whether your project is eligible or not, do not hesitate to seek the direct answer from the agency. At least, you would not be denied on the mere basis of qualifications. Just do not forget to take note of the person who approved the application, as well as the date and time when the particular decision was made, to avoid complications once the project is screened by the committee.
Always keep in mind that the grant money is not just like any cash prize you win over a lottery. These are funds provided for you to accomplish a certain worthy goal. Hence, once the funding source approves your proposal, make it a point to also follow the directions and guidelines set by the funding organization to keep the grant funding.
To know more about grant funding sources, please visit and read our articles in open grant programs page.