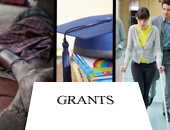 Grant proposal letters are the ones that express desire in getting financial aid from noble people and groups prior to the submission of a full proposal.
They should be able to convince funding sources of the value of the proposed project. It is usually one page in length and used to know if funding groups are interested. If they are, they will surely request for more info.
Also, they are another way to have the proposed project reviewed initially without toiling on long paperwork.
As someone looking for a funding aid, how are you going to write them?
Steps to Remember
Your grant proposal letters should follow instructions given by the funding sources, such as required length, format, and content.
Make sure to address it to the person in charge, including his or her job title, and complete address. You should also put the name of your firm, phone and fax number, and physical and e-mail address.
In the first paragraph, state how you will exactly use the fund by explaining the needs of your non-profit group and stressing your mission and goals
If possible, pinpoint the exact location of your project. Discuss briefly, when and how the money will be used. For better results, it is advisable to use future tense to express your confidence that you will meet your target plans.
Tell something about your firm. Include the date it was founded and the factors that led to it. If your firm had previous funding, briefly describe how it was used.
Make a statement of need explaining why your project is needed to resolve a specific problem. Explain how you are going to implement your plan upon receiving funding, including the timeline of activities. Also, point out the impact your project will leave to the community.
Evaluation is a vital part of the letter. State how are you going to measure the success of your project. Are you going to request for feedbacks from the people involved? Are you going to conduct a survey? Are you going to hold an event to sum up how your firm has met its target goals?
Your letter should include the firm's financial info such as the fiscal year, the annual operating budget, as well as the total proposed budget.
Grant proposal letters should be able to compile the whole project in a few sentences and remark the amount being requested. Experts suggest that the cover should at least be one page and the intent should be no longer than two to three pages.