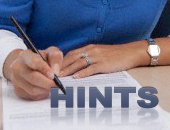 Writing a formal grant request entails paying serious attention to the appearance of the document. If you are the writer, bear in mind that you have to attract grantors and compel them to fund your worthwhile project. So, how are you going to this?
Grant Proposal Writing Tips from Expert Grant Writers
Improve the Appearance

How your proposal look like on paper is very crucial. This is where technicality comes in. If the appearance of the output does not look great, do not think of submitting it.
Writing styles that many grantors prefer include:
1. Use bold headings and sub-headings to break up the proposal into sections. This helps reviewers to find easily what they are looking for.
2. Font type should be formal and size should be no smaller than 10-point.
3. Set margins at least one inch on all sides to allow enough white spaces.
4. Proofread the texts to spot grammar and spelling errors.
5. Texts should be double-spaced.
6. Add graphs or sidebars.
Describe The Need

The needs assessment section is the driving factor of your grant request. Without showing a compelling need for a project or program, the grantor will see no reason to make an investment and release the grant money.
Thus, it needs to be factual and well documented, with supporting figures and data. It should discuss the current situation and plight of your target population and the essence of the proposed project. Relate current studies and other relevant research to justify the need for funding.
This section must be able to convince the reviewer that your proposed project will address the problems that you intend to solve.
Make an Action Plan

Your goals, budget plan, and evaluation plan should be clearly described fully in your project narrative.
To avoid any confusion, explain each program activity that can help accomplish your goals. In addition, your budget must not just match your activities but also the range of of money that funding sources offer.
When writing a formal request, follow the guidelines set by the prospective funder. Generally, proposals may range from 7 to 15 pages. To allow a thorough discussion of the project, federal grants can reach up to 50 pages or more.
In your evaluation plan, try to measure whether the stated objectives are attained as scheduled. If not, perform some necessary adjustments.
A good proposal is your key to obtain funding aid. If you can't make one, seek help from expert grant writers.