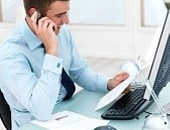 All is set and you have a good cause at the back of your head. You've spent half of the day thinking of getting that funding and doing each task required before you lay your hands over that grant money. You even set an appointment with your chosen grant writer. But are you sure everything is set for your cause?
Before Hiring a Grant Writer
Hiring an expert writer for grants can really help you state your project's cause and significance. But believe me, getting one is not cheap. So you really have to prepare and gather all the needed paper works and info that your writer may need. In preparing the necessary documents that you would need for the grant, you should first be able to address and provide the following:
Definite project or cause
Supporting documents
Breakdown of possible expenses
Before hiring a grant writing service, you should first be able to identify your priorities based on your organization's plan and goal. Aside from that, you should be able to provide and state the scope and the significance of your project or cause to the community. How will your cause aid the problem that you want to address? Further, asking your grant writer to learn and identify your firm's capacity along with your community's needs is too risky.
Check whether it's possible to have your cause funded. You can check the Internet, public library, trustees, or the Foundation Center for sources of funders. Research other nonprofits' annual reports for possible funders and causes similar to yours. If you are able to find a same cause or project that received funding, there is a high chance that you will also qualify to the same funding institution.
Get the contact info of these funders and try to contact as many as possible and ask for their guidelines. Don't just rely on a single guideline. Take note that funding institutions have various instructions that you should follow so it is best that you get as many as possible. You should also take note of the grant-awarding calendar of each firm. This is for you to be able to submit your proposal before the deadline.
What's Next?
Getting the funding and submitting the final report to your grant donor don't put an end to your responsibility as a grantee. You should also be able to plan for your next step after the grant period is over. You should be able to find ways to support the project or cause when the designed timeframe for the grant project is over. Will you be applying for another grant? Will you do some sort of fundraising? How will you manage to continue the program after the period? These questions are what a funding institution wants you to address.
After doing all of these tasks, you may now talk to your chosen grant writer. Having all the vital info and papers ready can help you save time and money, while placing your firm in a position that will give you a higher chance of securing grants.