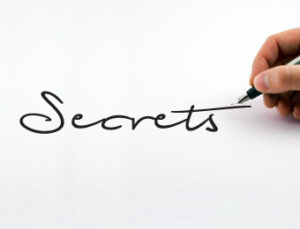 There's a lot more to it than having a library of technical knowledge.
Most people thought that those successful grant writers must have the bunch of language tools and an irrefutable writing prowess in order to win the fund. While it is true, abilities and technical knowledge are just secondary to being a favorable proposal scribe. More often than not, it is their attitude that makes them a winner.
What Does It Take to Become Successful Grant Writer?
If you want to venture into the world of writing for funds, be prepared to keep these crucial characteristics in your composition in order to achieve results:
Purpose
Everything shows in your tone. Yes, even the readers can detect if you've composed the proposal for the sake of a purpose or just for the sake of money. Let your advocacy guide your pen. Write the reasons why your cause has the greatest weight among the many people or community who are applying for the fund. If you've done it right, you're already half finished.
Inspiration
Immerse yourself with information and surprising statistics. If not, personally see why the people you're writing for need the financial aid badly. Go beyond what is required of you as a professional. It pays off because once you got the fire burning, you can use this to enlighten the reader's mind and make them feel passionate about your cause, too.
Conviction
You need to hold the strong confidence in your patents. Being able to persuade the grantor requires more than research and solid facts. It needs a fuse of rationalism and chivalry. You must be able to formulate a good logic and at the same time, sway them to be interested in helping you. Compose the proposal as if you'll be speaking for a debate on whether to choose you or not.
Dedication
Be ready to face deadline pressures and be open for revisions. Since you'll be writing a 10- to 15- page document, anticipate that you will experience a lot of pain in the neck. Being a successful grant writer takes a ton of stress and few occasional frustrations. If you can endure these, you're on your way. Being a virtuoso in asking to fund a cause is a craft and not just another job that will bring you the bucks.
Persistence
Not all get it in the first try. If you are to spend hours jotting down your piece, don't automatically assume that it will generate the results you wanted. It takes a lot of patience to finish a composition, and it even takes more to accept rejection when the sad news came. Be unyielding and master your craft until you get the magic formula that will win grantors. There is no shortcut to get positive response in this tough and competitive crisis-stricken era.
Uniqueness
Sell something that cannot be seen from others. Whether it's a daring but creative way of supporting your cause, or a tone that shows the positive personality of your organization that sets you apart from the other candidates, ink it out. Know what to market about your prospects; it doesn't always have to be poor-begging to your funder.
Resourcefulness
Another plus points on being a successful grant writer is on how well you present your management of resources. Letting the funder know how efficient will their grant money be managed can be a big advantage since not all grant seekers know how to show that they can be trusted enough when it comes to money matters.
If you have all these seven characteristics, sure you'll be able to come up with a good proposal.
If you can't make a good written request, seek help from expert grant writers.