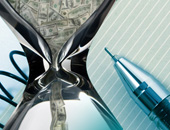 Have you ever been denied of a grant? What seems to be the problem? Even if you follow the grant writing basics, funders still reject your application.
There are so many reasons behind the disapproval of your request for fund. Budget is one critical part of a proposal that can make or break your grant quest. Moreover, grant critics review this comprehensively and deeply. Thus, you have to scheme out a very detailed and truthful budget for your project.
When planning your budget, you have to practice accuracy. If not, reviewers may not heed what you have written. To help you out, here are some grant writing basics to guide you to perfect your budget plan.
 How to Craft a Perfect Budget Plan
1. Read the budget guidelines.
Know if your prospect funder asks for a line item budget or a category budget or both. Follow the funding limitations and budget timeline. By doing so, you are sure of how to begin your budget plan by scouting for the prices of your budget items.
2. Scout for the prices of your items.
This will make you feel more confident of your project. Moreover, this will allow you to become accurate with your budget request.
3. Determine what you will need or where you will allocate your funding request.
Make a list of the positions you will need to fill in with people. Identify the office supplies and the equipment that you will need. By knowing your project activities, you will be able to determine where your expenses will go. Right beside the listed items, place the researched estimates.
4. Explain why it is necessary to purchase or allocate funds for these items.
It is one of the grant writing basics to discuss each budget entry. Funders read the budget justification carefully. They need you to present a cost-benefit ratio. Without this, they will think that you will not use the fund to provide maximum benefits.
5. Discuss where your other funds will come.
If you have saved some dollars or other sources to fund your project, say so. Also, mention in-kind contributions that your foundation receives.
6. Input right terms and figures.
When writing the amount, indicate whole numbers, no cents. Do not try to include the term 'miscellaneous'. It only puts doubt in the mind of the reviewers. If a budget form is required, fill out this form according to the guidelines.
Grant reviewers will know if the declared amounts are true or not. They have been doing this job for so many years. Do not underestimate their capacity to smell 'greediness'. So, do not attempt to fake your budget plan. Make sure that you will request for the true and exact amount. If you can't do this right, there are grant writing services to help you.