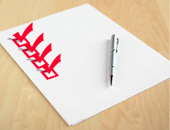 Funders have rules for their grant giving. Without these benchmarks, it will be hard for them to assess all funding request. If they take all applicants, this slows down the decision-making. Thus, you find tips on grant writing for beginners that impart the importance of guidelines.
Non-profits are allies of many deprived persons who brawl for a comfortable life. They set up programs to resolve socio-economic issues that make poverty worst. They research funding sources on online directories such as Foundation Center and Funds Net.
Now, if you are a non-profit group that search for funds, be aware of funders' criteria. You have to grasp and follow them. Besides, they do this with reasons.
Guidelines for Grant Writing for Beginners
Here's why grantors lay down their rules:
1. They have limited resources.
As much as funders want to help all non-profits, they can't. They also limit the funds to dole out to be able to aid more worthy projects. In doing this, they can help more people. Moreover, these grant-giving bodies also rely on donors, restricted income, and fund raising events.
2. They inform if you are qualified to submit a proposal.
Guidelines outline the targeted demographics they serve. It has criteria to sift applicants who are eligible to get the fund. They mention the racial group, gender, age, location, or income status to prioritize. On the other hand, there are funders who want project that target recipients regardless of age, gender, and origin. As such, you have to define those people who will gain from your program.
3. They tell you the program that they fund.
Funders highlight the areas that they truly care about and consider for the grant. Guidelines show if your programs are likely to get fund from them. They do not accept proposals that discriminate a ethnic group or gender. They do not fund an activity that is political in nature.
To this end, funders want to make sure that free monies will go to the poorest people. Their guidelines will sort out those who deserve the grant. If you find that your group does not match to their conditions, then you can't apply for the grant. Even if your project fits with their giving conditions, still, you are not eligible for the fund.
Funders accept proposal that adhere to what they want. This is how crucial guidelines are. Read and follow them so that your proposal won't be in vain. You may visit their Web sites and go over the 'How to Apply' page for details. If you need help, you may turn to grant writing services that can research funders for your project.