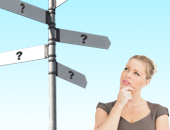 This is your first time to write a grant request and admit it, you don't know where to start, right? Since you are a beginner in doing this task, it would help if you learn these pieces of advice and tips for a successful grant writing for beginners.
Grant writing is a complex process that requires knowledge, skills, and creative minds. Being a good writer is not enough to win a grant. In making one, many factors should be taken into consideration. Further, it has to follow a wide range of rules. It should be, in any way, arranged in order and planned well. This article on grant writing for beginners will serve as a guide to come up with a good grant application.
What You Should Do
Don't think money alone can solve the problem.
First, you need to identify a problem and think of the ways to address it. Do not just write, "We are asking you to fund this project, give us this amount of funding so it will prosper." Instead, you should apply creative ideas onto the writing because this is what most grant makers prefer. Say how your proposed project will help solve social issues. Further, you should express that you can sustain the project even after the funding period ends. In writing, think of this: it's about closing the gap between how things are and how things should be.
Identifying the problem won't give funding sources an idea about the project. You should also be able to present ways to solve it. Make a clear description of the project  and be very detailed with your focus and solution to create a solid foundation.
Cite correct and up-to-date data.
Using available resources and references, gather sets of info that will aid the problem. These include statistics and demographic records. A proposal can be more effective by making a thorough research of potential funding sources. Also, the written request must contain measurable and attainable goals, along with a list of objectives to be attained by the grant-seeking group.
Find a funder.
Not every funding institution is interested with every project. As a grant seeker, your group's mission and goals should be aligned with that of the funder's.
After determining potential funders, you should begin to work on the budget plan. One of the first things funders usually look in a request is the budget section. Itemize it and cite your plans for future funding. Make a realistic budget plan.
With all these tips, grant writing for beginners is now made easy. Always remember to follow rules, guidelines, and format in preparing a funding application.
Know the Basics

Here are some other tips for you to perfect the writing task:
Be specific.
Be consistent.
Do not plagiarize.
Use simple, understandable, and concise form of language.
Use action words.
Demonstrate good planning, organizing, and management skills.
Spell out acronyms.
Make a detailed, acceptable budget plan.
Tell the means and end result.
Proofread and edit the document.
Can't write a compelling request? Seek help from expert grant writers.