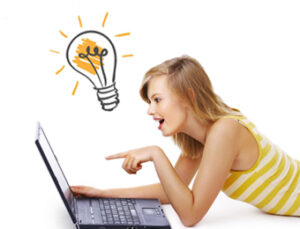 If your nonprofit group is looking for funds to launch a worthwhile project, you should know how to make a good written request. Whether your program aims to ease poverty, improve literacy rate, build housing project, or provide food to the needy, you must understand that getting any help from funding sources is never easy. Knowing how the grant writing process works, indeed, is critical in meeting your goals. It takes a lot of time to master the process and come up with a perfect proposal.
Tips on Grant Writing for Dummies
Heeding these tips on grant writing for dummies will surely help you make a great start. Read on.
The Role of the Grant Writer
If you finally decided to get aid for your project, the first thing you need to do is to find a writer who can endure the writing process. Hire someone who can convince target funding institutions to finance your cause. The writer should have a broad knowledge of the entire writing process, as well as familiarity with the industry that you are involved in. This is in addition to the superior writing, grammar, and research skills expected of him. Further, he should also take time to review vital info about potential funders to plan ahead and align your needs and goals with those of the target financiers'.
Be careful in choosing a grant writing company. Take time to do research on previous projects that the proposal writer has carried out, as well as the success rate achieved. This way, you can be sure that your grant request is handled by a true professional.
Basic Steps in Grant Writing
Aside from knowing what a writer does, you should also develop a huge understanding of how the whole process works. This way, you will have an idea on how your request for support will go through, including the factors that determine the funder's approval.
After knowing which social issue(s) you want to address, it's time to do the following:
1. Research for funding sources.
This is a vital step. Know if there are many foundations that are willing to support your project. Making research will also allow you to know which causes most funders want to support. Also, it lets you know how much money do they allot for a cause like yours. Above all, this task will help you align your project with the goals of potential funders.
2. Ask about the offer.
Inquire about the grant opportunity. If possible, make an interview. Share your thoughts about the grant project. If you think it will get their nod, pursue your plan. Formalize your request.
3. Hire a grant writer.
The writer will study the project to begin the draft of the proposal. During this process, the writer will make a constant communication with you so to perfect the written request. He will research related literature and input vital sets of info to boost your chance for the funds.
Remember, it may take a lot of effort to get the funds you need for your project. But finding a skilled and seasoned proposal writer and studying these grant writing for dummies' tips should be a great start in achieving your goals as an organization.