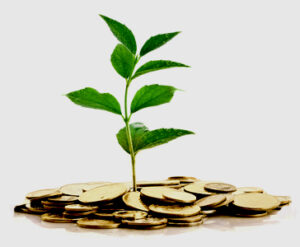 While you may think the task of writing a proposal is nothing different from handing relief goods to the needy, think again. The profession of grant writing for nonprofits is becoming more and more in demand as charities suffer from the economic downturn. They seek financial awards and they cannot do it without a pro that's good at persuading in black and white. Before you turn down the offers of writing proposal for others, you may reconsider it with some big gains that always come along with the package.
What are the Benefits of Grant Writing for Nonprofits?
There is profit in nonprofits.
Nonprofit is not synonymous to no money. The most common misconception that people put into the business is that picture of saintly men and women in white shirts who sacrificed their income and future just to hand food to starving children. In some aspects, it might be true, but remember that even the social workers are being paid for their time, and you guessed, even people who do the grant writing for these volunteers. For the record, grant writers even have very good rates compared to scribes of other genres.
Involving yourself in a cause connects you to people.
Being part of a group gives your life a direction, especially if the group is keen to making a positive change. There is always something about belonging to a group with the same passion, and being able to speak for it. This type of work that grant writers have takes you more than skin-deep corporate bonds. It produces real friendships open to self-expression.
It keeps your physical and mental health in good condition.
Not unless you're spending sleepless nights for 10 consecutive days just to finish the proposal. But mind you, if you strongly feel for the cause, you don't need to stay up for too long to write your advocacy on paper. Whenever people expose themselves to humanity, they tend to be less of the robotic, semi-cyborgs in the city. Imagine being part of a positive social change while you do something for a living. Now that is life.
It develops skills that can be written on your resume.
Preparing a funding application for nonprofits is never compulsory. Once you enter the job, it will be considered volunteering as well. And when you took the lead to dedicate yourself for a cause, it adds up to your integrity as a pro. Credibility aside, you'll be exposed to various writing styles that can add up to your work history.
Nothing tastes better than succeeding in helping others.
Whichever makes you more stressed: in the office, crunching files and numbers; or outside, making humanity better. There is just something in feeling that the world has been a better place because of you. There is some high level of fulfillment upon making a charity project possible. Nothing is more rewarding to a person than making people's lives better despite the impossible circumstances.
If you think of it closely, grant writing for nonprofits can actually be a gold mine for your career and well-being.