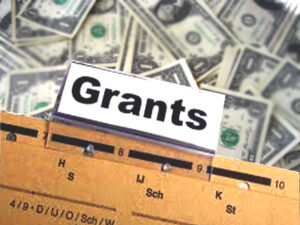 Do you plan to create a grant proposal for your charitable cause? However, you just don't know how. In fact, there is no fix layout to follow if you want to start it out. But if you want to write a winning one, you must learn the basic grant writing format.
You just can't ignore the importance of grant writing in searching for funds. All funding sources require this document before they give you free monies. So whether you are keen or not in building up a grant request, you have to submit one. Just like other grant seekers, you may hire grant writers. But if you can't pay for one, below are some pointers to grasp.
Grant Writing Format to Use
Getting funds is not as easy as it seems. You have to submit a proposal, along with other pertinent documents. Thus, it is important that you know how to write effective proposals that can convince funders to finance your needs. Here's what you must do:
1. Write your grant proposal in a formal way.
The setup of your request must be formal. Use proper words. Make it professional and graspable to funders or reviewers.
2. Arrange your thoughts into different sections.
As the process involves extensive research, you have to organize the thoughts logically. Use sections and headings to show at once the ideas you want to convey. You may use these parts to sort out and highlight crucial facts in your content:
Cover page. This serves as the front page of the document. This introduces your project to funders.
Executive summary. This single-spaced page is a sum up of the content.
Introduction. This section gives details about your organizations' background, mission and vision statements, and key personnel and their duties.
Needs assessment. This justifies the need for the proposed project. Try to include success stories, data and stats, and facts. This way, you show your honesty and perseverance to reach for your goals. Thus, funders may see your project deserving for their help.
Goals and objectives. This part shows your aims in proposing the project.
Project significance. From the term itself, this section discusses the importance of the program in addressing social issues.
Project method and design. This defines the project's target beneficiaries or participants, location, advertising strategies, list of supporters, and timeline of activities.
Expected outcomes. This part specifies the anticipated results if the proposed program gets the fund.
References. This is a list of related literature and other sources.
While there is no standard format for proposals, still, it's better to learn how to write grants. Following these tips will help you create a good proposal for your project. However, if you find it as a daunting doings, then you may hire services from expert writers. You may opt for the one that gives you affordable grant writing services.