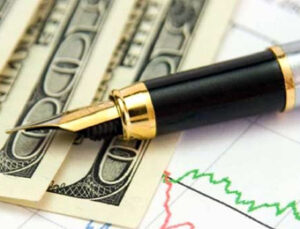 We use grants to fund various kinds of need. Some of them are for the hungry, illiterate, sick, homeless, and jobless. Private people and firms, nonprofit groups, and government sectors are the most common grantors. They are willing to finance projects aligned with their purpose and goals making the selection process tough and rigid.
Each grantor has rules that you must follow because they only give their support to those who meet their requirements. Thus, you must comply with the steps to gain funding.
All of these demand a process, as well as knowledge and skills for you to be able to apply. Grant writing is a tried and tested way to help firms realize their goals. It is the best tool for them to state their need for funds and present a program that will coax funders to support their projects.
How to Make a Grant Writing Outline?
There are factors that you need to make an effective grant writing outline. Here are the keywords involved in the process:
Plan

Planning plays a key role in achieving a successful proposal. It is useful in setting up the goals and illustrating the procedures. In this process, you should consider the following:
Need of the community.
Precise goals.
Solution for the problem.
Research
Finding potential funding sources requires time. Thus, you should consider the following before applying for grants:
Grants aligned to one's program goals.
Eligibility requirements.
Required guidelines.
Given timeframe.
Funder's priorities and objectives.
Submit
A grant writing outline offers the perfect scheme on drafting the letter of intent. Through this letter, you can give the funder an overview of the project. In this part, one must include the following:
Summary statement.
Statement of need.
Project description.
Results.
Company History.
Credentials.
Budget.
Closing.
Organize

Budget is one factor to consider by grantors. They will study the declared cost and will justify the stated cause. To explain your budget, you must itemize the needed funds and explain each outlay.
Write
Grant writing requires great skill, effort, and time. It must comply with the guidelines of the Request for Proposal.
Format

You must present the gathered info in a clear and concise format. This will secure the clarity of one's intentions and the strategic approach to use. We use these components in accomplishing the application.
Summary.
Introduction.
Statement of need.
Objectives.
Methods.
Evaluation.
Budget.
A program that is clear and organized is more likely to succeed. So, grant writing outline is a vital tool in developing this program. The methods involved in the process are needed to convey the major problems that must be resolved and to persuade grantors to fund your project.
For more info about grant writing, feel free to explore our web site.