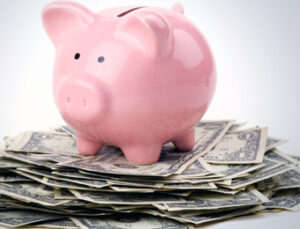 So, you decided to request for funds. That seems a simple idea at first. But as you go through the baffling world of grant writing process and funders, you realize that the idea is far from simple. The reason: there is a complex and tough competition. After all, you're not the only one who needs funding.
What is the Grant Writing Process?
But if you will still say, "Alright, we really need the fund and I'm willing to do anything short of riding a unicycle." Then, pay heed on these ways to start out your grant quest:
1.   Identify your needs.
Figure out your needs and write them all down to the very last detail. That's the only way to know the exact dollars to ask. Remember that this is a crucial part because it shows if you can manage resources well. So how to ace it: be as thrift as you can be. Prioritize the utmost necessities of the project.
2. Research for matching prospects.
In fact, there are many funders. Read their guidelines well to know if they fit for your program. This is one pain in the neck, yes. Scaring aside, you have to tailor the proposals you will write if you want good results from the cut-throat competition. This might mean burning the midnight oil for a couple of nights. But as long as you believe that your organization and the potential grantor are a perfect match, you have all the ways to get funding. What if the budget don't match? Break down your requirements in case it doesn't fit with the fund being applied for. For example, if your community needs a church choir, ask only for a piano for your services.
3. Collect your stats and figures.
Digits and figures give authority to your document, so do your research diligently. A proposal without facts on is a piece of cake made up of pure icing. Winning advocacies know how to present their basis for proposing such projects and activities. In a reader's point of view, a grant full of conviction but no hard data might be written by some delusional Young Turk who only wants money for his fancies. Grow mature and grind your reasoning well.
4. Tailor your words elegantly.
The grant writing process is 50% percent scientific research and 50% literature. After making sure that you have all the cold data to convince funders and that you follow their guidelines, get human. There is no other way to keep their interest but to give them a picture of a dire need and how much help they can give your benefactors. In the first place, you write proposals to make them feel that they have great roles to keep your charity alive.
5. Follow it up.
Express your eagerness by asking funders for the next step. Especially if they consider you to the next process. Follow the rules and most of all, pass all required documents on time. This marks an impression that you prioritized them well. As such, they see you as a credible receiver who will hand them the status reports even after you get the bucks. Keep in mind that the grant writing process does not end after you received the fund. Keep courting the funder, follow what he wants, and show him that your advocacies are real.