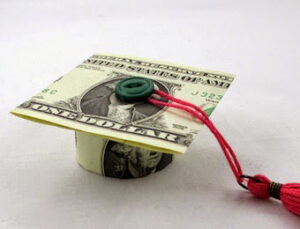 There are people who say that grant writing professionals could be doubtful. Since, there is no such thing as grant writing degree, why should you call them pros? And, it is not fair. But really, why isn't there any college course for grant writers?
Without any clear career path, it is a bit absurd to call yourself professionals. Most will tell you to take courses in communication or humanities or liberal arts, but are they the right path? Yes, a degree proves eligibility and competence of an expert. But, not at all times.
Four Reasons Grant Writing Professionals Don't Have a Degree
1. Grant writing is an unofficial business.
The job is like writing your best friend's resume, or sweeping the floors for your mother, or drawing a cartoon for your little brother's project. You create proposals out of love or strong belief, and not for big bucks. Of course, it will make our heads scratch if we found out that there is a college degree for resume writers and project doers.
2. Writing skills are innate and knowledge is from experience.
To reach the starting line, you have to start. As a grant writer, you don't fall in the beginning point automatically. The logic may seem blurry, but take it this way: no amount of seminar or degree will officially make you a grant writer. In order to be one, you must have the skills and knowledge not found in books. Grant seekers choose writers who have worked on proposals that already won grants. So how will you enter this career without a degree? Simple. Accept and write a proposal for an organization.
3. There will be the dilemma of writing for free.
And it doesn't matter whether give your services without a charge just for the sake of having an experience, or keep your price planted because it's what you believe you're worth. You may do whichever of the two, but just never bite into people who ask to pay you only when the proposal wins. You're no cheapo, and no professional ever is. Remember how many writers out there starved because of the pay per click system. Let them know that pros and amateurs alike don't deserve such treatment.  You write proposals for the sake of charity, or you hand clients the papers for a price.
4. There are seasoned writers to help you.
If you want to pursue the art of writing for a cause as a lifetime career, you can always attend seminars and join groups. Explore the field and exchange ideas with experts. Most of all, find a trusted mentor, if not a critic. Work side by side with seasoned writers.
Keep your interests burning. You have learned the art beyond what you read in books and what schools can teach. Your expertise and experience are the proofs you can take. The growing demand for grant writers leaves you big chances. If you have enough credentials to prove your passion in the field, then start sowing seeds of your own.