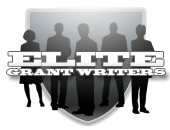 It takes a good pen to write a great story. But when it comes to requesting for funds, it takes superb writers to make a change. Indeed, a grant writing team can lift the lives of the most despondent ones.
Who Writes the Story?
Writing is one way to communicate. With the right choice of words, correct grammar, and proper sentence construction, other people will understand what you want to convey. Although it is a tedious task, being able to express your thoughts and influence others is a fulfillment. More so, to use a God-given talent to help others is a noble job. One of the most significant paths that a wordsmith can take is to be a grant writer. It allows you to vent out the needs of people, communities, institutions, business owners, and volunteers. Proposal writing is a "special" skill. It requires versatility. You must have knowledge about the law, business languages, statistics, and facts. This helps them justify the needs of recipients, and that funds are for a worthy cause.
What Does It Take To Be an Elite Grant Writing Team?
One good thing to consider in funding application is to have a good writer. As a grant seeker, you must present a convincing proposal. With a so many applications that the funder receives each day, how will you do it?  This cutthroat competition needs creative minds to get the lead. You cannot settle for something less if a brighter future is at stake. Do you want to know if your writer comes from the "best" team? Here are some tips that may help you:
Knows what to write.
Before funders give the grant, they usually spend ample time reading the proposals. Thus, it is crucial that a writer know how to research, presents a concise and well-written document without errors. Also, she/he relates facts that build up the importance of the project or request.
Highlights the purpose.
As a writer, you have to create a document that places the worthy cause upfront.  Also, you have to justify the reasons it deserve funding. A good application paper shows the long-term benefits of the fund to the recipients, as well as the community.
A creative thinker.
Like other reading materials, proposals also require innovative approach to effectively engage and connect with its reader. A creative writer has organized thoughts and uses powerful words to sway the readers.
Can customize document.
Different people have various needs. Therefore, a writer should be able to tailor the proposal to the funder's requirements.
Works fast and efficient.
There are funding deadlines to meet.  You have to adhere to the date set forth by the client and the potential funder. You need to submit the proposal on time. Otherwise, you will fail to get the grant. As an expert writer, you have to manage your time effectively. Apart from professionalism, show good organizational skills, honesty at work, and ability to perform assigned tasks.