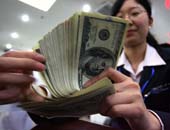 Want to know what is one of the most used grant writing tips? If you are a nonprofit, apply for a 501(c) (3) status. Through the tax law, tax benefits are given to nonprofits in the U.S. To obtain this, the Internal Revenue Service (IRS) requires most of them to apply for a 501(c) (3) status under the provisions of the IRC.
Why apply for such status? As mentioned, there are certain gains that await those who are able. These include being able to receive tax-deductible gifts from charities. Another is exemption from employment taxes, as well as state income, sales, and property taxes. The U.S. Postal Service can also offer to reduce postal costs.
A 501(c) (3) status assure that grants given to nonprofits go to legit beneficiaries. In fact, such status is one of the many requirements to be able to apply for grant funding. Such status is also recognized by persons and firms that donate to nonprofits.
To qualify, nonprofits must organize projects that prevent of cruelty to children or animals, promote sports contests, as well as support groups that are testing for public safety. They must also run as a corporation, trust, or unincorporated association. Legal papers such as articles of incorporation or trust papers is required as stated in the IRC's section 501(c) (3).
In terms of operations, the firm must: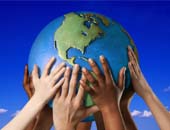 Not engage in any event related to politics.
Not carry out a business that is similar to for profits.
Make sure its earnings do not inure against any private person.
Not operate for any private gains.
Common Types of 501(c)(3)
1. Charity.
These are firms that:
– Help the poor or needy people.
– Erect and maintain works such as monuments or public structures.
– Work to advance education, science, or religion.
– Uphold human and civil rights.
– Strive to end prejudice, delinquency, and slump.
2. Education.
These are firms that:
– Include all kinds of schools.
– Conduct public talks, forums, or lectures.
– Provide instructions through letters, TV, or radio.
– Include museums, zoos, and daycare centers.
3. Religion.
These include churches, temples, mosques, and other places of worship. Applying to attain such status assures the church leaders and followers that they will gain from the tax exemptions.
This is indeed one of the useful grant writing tips that newbies to grants must heed. For more info about grants and our services, feel free to explore our web site.