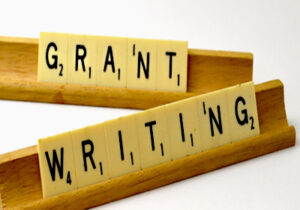 There's not really a point for clearing off from some grant writing training.  You have to tackle an instance where you have to ink out for sheer necessity: when you have to compose a grant proposal. You know that thing, when you want to pursue a college degree but somehow needed some bucks for it. Or when the house badly needed a repair, but you're too broke to have it fixed. There's a pressing urge to ask for financial aid, right?
And we're sorry to spill the bad news, there's no way to avoid this from happening. But you have to know the good news, you have the skills, believe it or not. Everybody has it. In fact that developed the version of our childhood ability to whine or barter for what we want. The only problem is that as we grow up, we forget how to deal with people to get what we need.
How Do You Become a Good Grant Writer?
The only way to recover and improve this ability is to mull over these traits:
1. Great Concern for Others.
Without your genuine concern for the hopeful beneficiaries of the endowment, you can't accomplished anything. Compassion is the secret sauce for writing convincing proposals. You may not have Shakespeare's prowess in weaving words, but as long as you feel strongly for the subject you're telling about, you're good to go. The great thing about written communication is that the readers can smell if there's passion in the paper. Guess, the best grammarians are not always the one who win the Pulitzer.
2.  Entitlement.
If you don't feel that you deserve to get the help, then why would you ask in the first place? If there's something that you think you deserve, then go and request for it with might, charm, and cunning. The world will not stoop to know your needs. You go and ask them. That's what differentiates a child from a grown up. They don't think too much if their wish will be given or not before they ask for it. The important thing is that they wished and told those who can provide them. The rest is up to the world.
3. Creativity.
Find ways. Negotiate, sweeten the deal, or get an ally. If it doesn't work, be insistent until you win. There's never really a phrase such as "cannot be." That's one thing you have to learn in an environment of tight competition. There is always a way to get what you needed if you have the creativity and persistence. If a grantor rejects you, it only means that your strategy didn't work. It's not that you're doomed forever.
4. Obedience.
Never dare to break instructions and deadlines. Even if no one stresses the rule to you, you have to be careful and follow it strictly. Ignoring rules is not only foolhardy, it's dangerous. Need say, it has already killed many reputations. Don't let it ruin yours even before you fully developed your grant writing skills.