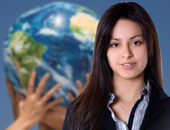 Grants and fellowship can be a great help for those who want to start a business with the aim to help our society change for the better. Read on know what programs and platforms deserves to be funded.
Social entrepreneurship (SE) is unlike the normal ones. While the latter pertains on how a firm weighs its profits, SE takes on the challenge of solving various social issues without expecting in return.
The need for SEs has increased due the country's inability to serve the weak sectors. The common target of their campaigns are at-risk youths, poor people, and dying elders.
SE is a term used to describe avid efforts to decrease human struggles. The people behind it act as leaders and role players who work to improve stale human status. SE takes on the challenge of shaping nations and aid in their social revamps.
Deserving Programs
The following are programs that do not need the marvels of money to instill and create change.
Renewable energy that seeks to replace fossil fuels in generating electricity.
Construction of schools for segmented youths and teenagers.
Campaigns to protect weak societies, such as women, elders, and the youth.
Cheap health care projects for elders who cannot afford costly drug and treatment.
International charities that seek to improve the life in third-world countries.
National security against rebellion and other nasty threats.
Moreover, they open the windows of change by:
Creating sustainable and useful platforms that are global in focus.
Concentrating on answers that will bring forth long-term results.
Promoting the value of life.
Engaging in bonds that will create equal chances.
Many private groups worldwide see SE as the benchmark for making a great change. The Skoll Foundation, a global leader in giving grants and fellowship on worthy social entrepreneurs, knows the value of SE to society.
Jeff Skoll, the founder, invests in people that plant the seeds of change in various parts of the world. They have given $250 million, and the numbers will continue to grow as long as SEs give support in putting an end to major social issues.
Aside from The Skoll, groups such as Ashoka invest in people that spend their time looking for ways to start social change.
Do you want to know other foundations and groups that give grants and fellowship? Check out our blogs page!