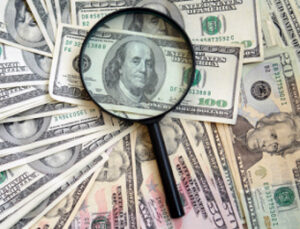 With so much groups needing funds today, isn't it getting much harder to support a nonprofit project? The answer is both yes and no. Knowing how to get grants for nonprofits help a lot. Plus, it's just a matter of perspective and strategies. Plus,
Yes, for most groups that think that all causes are equal in the eyes of funding sources, and therefore getting endowments is a competition. No, to those who believe that getting rejection in grants just mean wrong choice of funder.
Tips in Applying for Grants for Non-Profits
If your group badly needs grants for nonprofits and wants to attract benefactors, you're on the right page. So here's a step-by-step guide:
1. Build an online presence.
Sometimes the best way to find a supportive community is through social media pages. Everybody has Facebook, Twitter, and LinkedIn accounts. Everyone makes use of Google. So why not make the most of these online pages? Use them so other people who are interested about your cause will find you.
Chasing prospects and arguing with people don't build interest in your group, but linking with other people online does. Set up a web site and create or join networks on social media. Most of all, don't be shy and talk to people who share the same passion with your organization.
2. Connect with other groups.
Do you have an equivalent organization in nearby communities? Start proposing a collaboration with them. Or at least establish a good relationship with these groups. Then, spread the spirit of unity. Nothing beats the power of united organizations believing in one same cause.
The best part when you weave different points together: opportunities grow more abundant as your joined voices become louder.
3. Launch a unique fundraising program.
Don't settle for "vanilla" programs. Make things more interesting for your prospective donors. While there are many groups selling cookies and running the usual events, why not come up with something that people wouldn't resist to join?
Remember that fundraising is business. It should be fun or helpful to the donor's side. Make something quirky, be compelling, and do market. That's the difference between fundraising and tiresome begging.
4. Spread happiness, not misery.
With rare exceptions, nobody wins a grant by speaking all gloom and doom. People don't want to hear pessimistic voices. They want to hear from somebody who presents solutions. Dwell more on talking about hope. Speak of what could solve present problems.
The harsh truth is that you can't always ask people to solve somebody else's problem. So there are two ways to get them donating: first, you could present the problem on their context (tell how they could get affected, but that is sometimes inapplicable), and second, you could present the solution and talk about how great it would look like if they start helping.
Finally, remember that your campaign's mission is not just to support your cause, but also to give joy to people who support it.
If you want to get grants for nonprofits but can't make a good proposal, seek help from expert grant writer.