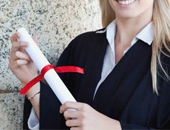 Nurses are among the stressful but in-demand jobs across the world. They give care and serve sick people. They commit to helping others not only their loved ones. These traits are vital to their work as they need to get their patient's trust. The feeling they get whenever they help patients is beyond words.
If you want to be a nurse, you will treat, educate, and care for patients.  You will also handle and monitor the medicine and food your patient's takes. You will assist physicians in keeping the patient's condition stable. You have to look after the patient's well-being while he is in the hospital or healthcare centers.
Given that being a nurse is a rewarding job. But how will you acquire the best skills to be able to do this job? Aside from rearing up good values, you have to educate yourself in this field.
Reason to Seek Educational Grants for Nurses
As the population ages, health care becomes a necessity. The demand for nurses increases, too.  But the need for more nurses cannot be supplied. Most students cannot pursue a higher education due to poverty. Lack of money is the greatest glitch that hinders them from getting a degree.
So, how can you get into college without shelling out money?
Grants for Nurses
You have to prepare yourself well. A nursing course in college is the first step to get your dream. Today, you are lucky that there are public and private groups to support your learning.
Federal and State educational grants can help you become a nurse. Also, some colleges and universities offer scholarship to deserving students. They will cover the tuition fee, books, uniforms, and even boarding. Private funders, on the other hand, finance your education.
Keep in mind that each assistance has different requirements and application instructions. You have to read, analyze, and follow it. You must find first if you qualify to apply for the grant.  In doing this, you will not waste your time and effort. If you are not eligible, then find another one. Then, if you suit the grant, provide correct and valid information in your application form. False data can deny you the chance to receive support. Also, provide all requirements or documents needed in your application. Then, wait for the result.
There are no restrictions on how many programs you can apply for, so keep on applying as long as you are qualified. In doing so, you will have more chances to get supports that will make your dream of being a nurse come true.