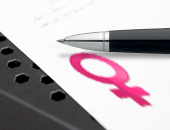 Does your group protect and promote women's welfare? Then a grant proposal and letters will help you obtain funds. If you need help with grant writing, you may search the web for expert writers.
The General Federation of Women's Clubs said that more than 4,000 clubs join them to volunteer and serve women all over the world. These women's groups help in enhancing the lives of others. They support families, communities, education, health, and public issues such as domestic violence and many more.
In requesting for fund, a letter of intent and cover letter should go with your proposal. The letter of intent is crucial since most funding sources do not accept unsolicited proposal. This letter will discuss your organization's intention to submitting one. Meanwhile, a cover letter sums up its broad content. It is the first document that funders read to give them an idea of your project and request.
Key Points in Writing Grant Letters
Writing these letters involves good skills to convince funders that you deserve their support. You have to explain your project briefly. Also, you have to show them that there is a need and you have the means to resolve it. In doing this, here are pointers to write grant letters:
Doing the Cover Letter
Draft it after you write your proposal. It is best to do it last because you will be getting most of its contents from your proposal. Limit it to one page, which contains two to three paragraphs.
Introduce your organization in the first paragraph. Include under this part your club's mission and goals.
Tell the funder why you request for funds. You may include statistics, data, or target population to stress the problem or need of the community or target beneficiaries.
Mention the amount you request. Funders usually want to have an idea on the amount or materials you need for the project.
State the aims of your organization.  Include an overview of your goals that you want to achieve through your program(s).
Show your appreciation for the grantor and express your gratitude towards the organization.
Have it signed by the responsible person for the project or, in this case, the applicant or head of the organization.
Writing the Letter of Intent
Limit it to only about two-three pages long.
Place the current date.
Begin by explaining the intentions for applying for grant.
Give information on what your club does. Explain why it will be beneficial for your group to get the fund.
Include a summary of the program(s)/service(s) that the club offers.
End with a closing such as "Sincerely" or "Wishing for the best" followed by the name of the applicant, his/her position, and the name of the group.