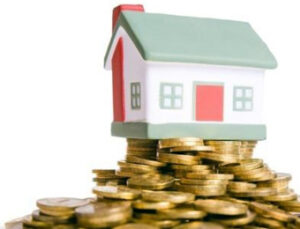 As the old saying goes, "there's no place like home." It is the place where we can find peace and solace after a hard day's work. But owning one also comes with great duties, especially with repairs because not all person can afford to keep its good and safe state.
Home repair is an expected part our life, which oftentimes gives better freedom of mobility into and around the house. But with the current economic situation, doing so may seem rare.
If your house is in need of repairs, but you are on a tight budget, don't lose hope because funding opportunities are offered all over the US. Funds from state and local government sectors are open to help you with your need for repairs or changes. The key to access such is to be eligible with them.
Home Repair Grants
Home repair grants from the government have strict standard procedures. They only give funds for repair or changes that have safety or structural issues.
Even if the rules for the programs are strict, you can still acquire free money if you and your project qualify in the following cases:
Eligible types of repairs include:
Door widening and installing ramps.
Improving access to rooms and facilities.
Providing a heating system that suit to your needs.
Adapting heating or lighting controls to make them easier to use.
Improving home access to help you take care for another person living in the property.
Extending a property where the existing space is inaccessible or lacking.
Qualified Fund Seekers:
Frail elderly.
Persons 62 years old and above.
Homeless and disabled veterans.
Low-income elderly.
Disabled persons who need to improve their houses.
Under H.R. 1293, disabled veterans are entitled to home repair grants that will favor their current status and let them to live in a safer place. Apart from this, the Department of Veterans Affairs has three programs that offer cash awards to qualified veterans:
The Home Improvements and Structural Alterations Grant.
The Specially Adapted Housing Grant.
The Special Home Adaptation Grant.
In most cases, home repair grants are free. There is no need to pay them back. But keep in mind that they come with a huge responsibility and certain rules.
For more info about grant writing, please feel free to explore our web site.