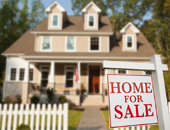 The home is where our heart is. Sadly, many low- to moderate-income people do not own a house or at least the house they live in.
To achieve the so-called "American dream," encourage home ownership, and stabilize local communities, first-time home buyers may look for funding sources that offer grants.
Grants are money or voucher that can pay for the costs of something for a certain purpose. This funding is not always totally free. Some costs of items may or may not be covered by the funding source.
The first question is: who can apply? Well, each program has its own rules and guidelines on who can apply.
Of course, housing grants are offered to legitimate citizens 18 years of age and above. Most programs target areas and types of people who most need it. Funding sources base their decisions and judgment on several factors. They set criteria and guidelines to screen grant seekers well.
Where To Go
To apply for grants for home acquisition, eligible fund seekers must apply through writing. This way, they can describe their problems and needs and cite solutions to address these problems.
Writing a formal request for this purpose is very useful during these tough times.
If you intend to seek this type of funding aid, you may consider these facts:
1. The US government, through the HUD, offers help to people or families across the country who intend to:
acquire a home
build a new house
perform repairs
expand a house
2. Grant programs have different requirements. Some give cash directly, while others offer aid indirectly. Some do not give money but rather loans at subsidized rates.
If your plan is to purchase a property, you need to raise more money to fully pay for the entire cost. Most of the time, the government can offer to pay for the down payment and/or closing costs. In addition to this, housing agencies consider only those prospective home buyers with good financial standing.
3. For single mothers and fathers, there are funding programs that can be found in their local areas.
4. Many do not know where to look for funders. The Net is a very accessible place, but always be careful so you won't get scammed.
5. To seek funding fast, you should establish a strong connection with other people, groups, local families, and program beneficiaries. They are the ones who can really help you obtain the funds.
Apply for Homeownership Grant and Build Your Dream Home
Applications for homeownership grant can be made through local federal housing agencies. To begin with, you need to clearly and correctly fill out a form that asks for your personal and financial details. Also, you also need to submit other necessary documents.
A good proposal will surely help you convince funding sources. Make it compelling. If you can't do it, seek help from expert grant writers.