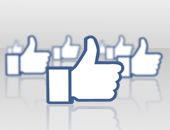 Grant requests are most likely to fail after they have been submitted to funding sources. Once an application gets the nod of the review committee, it is a major achievement for both the writer and the grant seeker.
There are many reasons why proposals fail to get approval. Aside from a weak proposed program or a superficial purpose, the project may not be aligned with the funder's mission and commitment.
There are more other reasons why grant proposals get rejected. To help you win the funds, AGW reviews and shares some of the most effective ways to find those funding sources that can support your cause. Read this so you won't ask yourself again, "how can I get grant money?"
Find the Right Funder
In making a written request, it is vital to consider the funder's needs and requisites. Even if you have a strong and well-defined program, the proposal may still fail if it is handed to a "wrong" funding source. As such, it is important to find the perfect grantor for your project. To do it, consider these measures:
1. Know the funder's goals.
This lets you analyze your goals, too. Most grantors want to assist groups that share the same mission as theirs. Thus, your proposed project must highight the relevance of the project in reaching a common goal.
2. Learn about eligibility requirements.
Most funders set criteria on who will receive the funds. They based their choice and judgment on these factors:
Location. Donors cite certain places where they want to offer support. These may be an urban or rural area, a state or a city, and any community with social problems.
Type of organization. Not all groups can get grant money. This is for a fact that funding sources only give help mostly to nonprofit groups. They also but seldom give for some other projects, such as faith-based programs, scholarship, and business endeavors.
Size. Funders want to know the project's target beneficiaries. As a grant seeker, you should make this portion clear. Aside from telling the number of targets, showing a table will surely help to let funders know the demographic profile (e.g., distribution by age bracket, gender, etc.).
Project purpose. The is the most significant factor. It is the focus of your proposed project. Through this section, you can clearly state your intention for asking funds.
3. Explore online links.
Use the Internet for you to find potential funding institutions. Most philanthropic organizations have their own web site. From there, you will know their mission and activities. You will also come across other significant details about the funding opportunities. Using the right keywords, you can search and find web sites that provide a list of donors or grantmakers.
Finding the right funder is not an easy task. It takes patience and good social skills.
Now, if you've found the potential funding sources, it's time to write a compelling proposal. If you can't make one, seek help from expert grant writers.