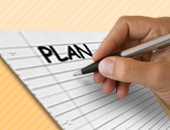 How to ask for a grant? This is the usual question of first-time grant applicants. If you have not tried it before, then pay heed to these pointers.
How to Ask for a Grant?
When you apply for a grant, you must consider these steps before you write the proposal. Going along these paces will make your request for fund easy:
1. Formulate your plan.
You must start by brainstorming on what project to pursue. Then, define your main goals in a broad sense. What arguments or issues do you want to address? What are your organization's strong points in accomplishing a plan? What are the highlights of your project?
2. Extend your plan.
Assess the key issues that affect your community. You have to choose one issue. Devise a project that will address and resolve it. Create one that is essential and possible to attain.
3. Finalize your plan.
Transform your ideas into a more detailed plan. Formulate your goals, objectives, as well as project's activities. Show your means or methods on carrying out the proposed program to gauge its impact and results. Also, make a clear and honest estimate of your income and expenses.
4. Search for funding sources.
You may start looking for foundations that offer grants to your cause. The best resources include the Internet and local libraries. People give money to people they know, so make an effort to build connections whenever and wherever you can.
5. Prepare your application.
Get all the details you need in applying for a grant. Follow the instructions of funders. Study their guidelines to make sure that your project matches theirs. If not, then do not waste time, find another one. Then, start writing a proposal. With a well-written and interesting proposal, funders might fund your project. But if you can start a good one, you may turn to grant writers to give you an effective proposal.
6. Be convincing.
Use statements that will mark a positive image. This will give funders the idea that funding your project is a smart venture. Make them see that you will use every dollar wisely. Also, show them that your organization can make a better impact through the support they give.
Other Pointers to Take
If you send your application through mail, be sure to add a cover letter that includes a brief summary of your funding request. Double check to see if you've answered all the questions and met all requirements. Proofread the entire document again. In addition, make a personal copy of all these files and ensure that you send your application documents before the deadline.
Call the officer in charge of grant applications to make sure they received your documents. It takes a long time to review grant request, so be patient.