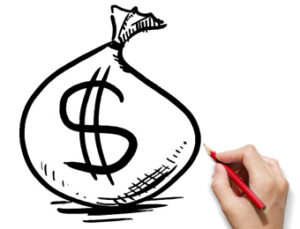 In today's economy, unemployment seems to be a growing problem. You, as a jobseeker, may not have many other options, but you still have to pick a career that will make you productive. If you love writing, what do you think of a job doing proposals? Now, how to become a grant writer and be good at it?
You may find yourself asking, "What jobs offer high salaries?" or "will I stick with this kind of career for years?" It's better to be practical. Grant writing can be a great job for you. In creating effective proposals, you help civic groups carry out their charitable missions.
How to Become a Grant Writer?
To be a grant writer, you must know the basic the proposal writing. Aside from writing, you have to research and analyze to come up with a good written request. You will face problems, and there could be trials-and-errors before you perfect your work.  In doing toilsome task, there's no room for haste and waste. The only thing that can help to make it successful is to dedicate time and effort. Besides, you can do all these if you have the passion to do so.
Here are some reasons passion is crucial in grant writing.
1. You  find it hard to weave words.
In fact, writing is a boring activity. It is important to choose a field that you think can help you maximize your skills. So, if you love writing, then you are qualified for the job.
2. You get full knowledge and skills the hard way.
There are trainings and practices before you become a grant writer. So there's no way to be good at it the easy way. You will persevere to get the right skills and learning.
3. You will realize that you will never feel you have to work a day in your life.
If you choose the job you love, you will never get tired of it. But the thing is you may look at writing as a chance to find yourself. You do it for a living, and you make the best out of it without realizing so.
4. You do everything to further your skills.
You always keep a notebook and a pen in hand. This is to jot down what comes out of your mind. You think of ideas and thoughts to build an excellent write-up. You do a journal to write down newly acquired knowledge. You talk to your friends and companions and meet others for conversations and discussions. These will help you improve your skills.
In fact, writing is an art. You reflect your self-expression on your works. Just like other careers, it takes passion to become successful in the field. You need real urge to write and the thirst to help others good cause. This type of work can only be as good as it gets only when you're excited working on it. Just take what Henry Ford claims, "The object of living is work, experience, and happiness. There is joy in work. All that money can do is buy us someone else's work in exchange for our own. There is no happiness except in the realization that we have accomplished something."