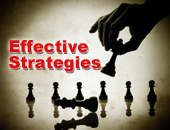 Seeking for grant funding is highly competitive. Your grant project may look feasible to you. As there are other grant applicants, you are not sure if you can win the grant. So, how to get a grant in the midst of the competition?
For this reason, you have to create an interesting project and a well-written proposal. Through this, you can capture the interest of the funding agencies.
Six Key Techniques to Get a Grant
1. Determine your funding source.
Some organizations submit a generic proposal to all funding sources. This is not a wise move. Funders have different grant guidelines. You must be able to meet all their requirements. So, if you have five target funders, you must be able to create five different proposals. Now, if you will prefer to focus on one grant application only, choose the one that will fit your project best. Analyze its guidelines. Make sure that you follow the required format, font size, font type, and others.
2. Communicate earlier with your funding agency.
Some foundations prefer that grant applicants communicate with them first. This is to tell the them right away if the proposed projects will be worth their time and effort. In addition, they require this so that they can give some helpful insights to the applicants. So, if funders request that you call them, then do so. Tell them your ideas; but, make sure that you also prepare for this. List down your questions and make a summary of your project. Also, make an impression.
3. Collaborate with other groups.
Alliance with other institutions is important to funders. They believe that this validate your group's sincere purpose to help your target population. By collaborating with local organizations, community groups, and others organization, you leave an impression. Through this, you show that you truly aim for your project to succeed since you also seek help from other organizations.
In doing this, make sure that you have the names of the organizations that will support your project. Moreover, you have to include in the proposal the role of each group in your program. Include a letter of support from these groups that will partake in your project.
4. Begin early.
Things done in a hurry do not produce good results. It is better that you start working on your project and proposal at an early time. Even if the grant application is for the next year, start now to look for people who will make up your team. These could be your personnel, and research and writing team. This way, you will be able to maximize your time and you will be able to review your application.
5. Plan your budget with a heart.
You read it right—with heart. Why is this so? Some organizations just ask for too much, as if they are the only ones in-need. In fact, funders can detect greediness of the applicants. So make sure that you are presenting an accurate and real budget plan. You may ask the help of experts on this matter.
6. Focus on your goals and objectives.
Create projects that will make you achieve goals and objectives. Otherwise, you will only confuse reviewers. You will not be able to explain your purpose well. Worst, you will lose the grant.