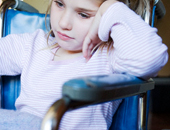 Children with special needs are those who have physical defects, health conditions, learning difficulties, and suffer abuses. They are also those who have behavioral, mental, and emotional impairments. They often need costly equipment and support that will give them a convenient life. Thus, there are nonprofit services that address these concerns.
Reducing the Hardship through Nonprofit Services
Nonprofit foundations (nonprofits) aim to aid children with special needs. How do they offer help:
They identify the concerns of these children.
They create projects to lessen children's hardship. These could be special learning, materials or tools, and other programs.
They look for the right funding sources.
They write and submit proposals.
They carry out noble works to improve the children's lives.
Although it sounds a tough job, they keep on serving young people. But with limited resources, how can they make the lives of these children easy?
Nonprofits seek funds for their projects. These free-monies help them fulfill their costly mission. Through grants, they can finance and fight for the rights of these children to have a comfortable life. These grants give free education, materials, healthcare aid, special learning, and other programs. Through these efforts, they touch the lives and enrich the future of young people.
Getting Funds for Nonprofit Services for Children With Special Needs
If you are a nonprofit, the Internet can be a great source of funders. Private groups and federal agencies can support your charitable works. Seek for their help and comply with their guidelines. Once you have figure out the needs, you can now write a proposal.
You may also join local or national and groups doing charities for children's welfare. This is also a good step to look for funds.
In applying for grant, you have to explain well and convince funders that your program is crucial for these children. Medical records and other details are very important for these serve as proofs. Submit the grant on or before the deadline. Importantly, you have to converse with funders to answer your queries and concerns.
Writing and applying for grants could be hard, but it pays when you win one. If you don't know how to begin, you are lucky to have grant writing services around. You may search the Internet to find one.