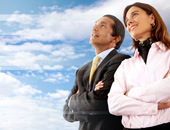 Do you always dream of making the world a better place to live in? Perhaps you want to establish a group and seek nonprofit grant to make this come true. But before you can do this, you need to obtain a 501 (c) (3) status and do some things to qualify for a grant award.
What Is a Nonprofit?

It is an organization who intends to build and do worthwhile projects for non-commercial purposes. These projects often promote and advance social matters or issues and public interest. Those with 501(c) (3) status are exempt from income and sometimes property taxes, and can receive tax-deductible charity contributions.
Here are some other pieces of vital info to help you establish a nonprofit group:
Mission Statement. You must formulate a compelling and distinct mission statement for your organization. It should be based on the values the group has, services to offer or provide, and goals to reach. This statement must be as concise and short, say one to two lines.
Key Staff. Take time in picking the right people to lead your group. Choose those who can carry out your mission and impart their time and abilities to fulfill your common goals. Set qualification requirements or criteria and decide on the selection process.
What are Nonprofit Grant Basics?
To become a qualified grant seeking nonprofit group, you need to do these:
1. Secure and prepare your documents.
Articles of Incorporation and By-laws are official statements that must be filed with the appropriate state agency in order to establish your organization. [Note: requirements may vary per state]
2. File these documents.
This is to protect both the board and staff from legal liabilities. It will be best to consult or hire the services of an attorney.
3. Seek help from experts.
This will let you develop an effective budget plan, accounting system, and record-keeping system.
4. Apply for 501 (c) (3) status.
To do it, you need to obtain Form 1023 from the local office of the IRS. Further, you should get Publication 557 for the detailed instructions.
5. Look for legal help.
Since application papers are important legal documents, it will be wise to get the help of a seasoned attorney. Do not forget to pay for the filing and legal fees.
Regardless of whether you will or will not hire employees, you need to obtain a federal EIN or the federal ID number. This is for proper identification of your group when tax documents are filed. You may get this from the IRS. Just ask for Form SS-4 when you want to apply for EIN.
If your nonprofit plans to conduct fundraising activities, then you must fulfill the requirements under charitable solicitation laws. Secure first a permit or license and subsequently prepare an annual report and financial statement.
Seeking Grants
Now, if you have already formed a 501 (c) (3) group, you may launch worthwhile projects. If you lack the funds to pursue them, look for financial aid. You just need to present a good proposal to convince funding sources.
If you can't make one, seek help from expert grant writers.