Apply for Government Grants: Stuffs That You Need to Know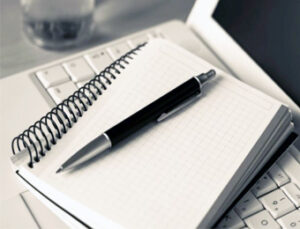 When applying for grants, there are normally a lot of things to think through before you submit your proposal. But to help you avoid any grave mistakes, we made a narrow list of the most important things you should know as you apply for government grants.
Choose a grantor wisely.
Do not assume that because a grantor provides funding, they will offer it to anyone who applies for it. Read their requirements very carefully. These grantors will have their own criteria before you can even qualify as an applicant. You might have written the best government proposal. But it won't be of any use if you submit it to a private grantor that only supports for-profit projects. So before you write a proposal for a grantor, analyze first the nature of their group and their requirements.
Be detail-oriented.
A funder will review every single bit of details in a grant proposal before an applicant qualifies for the funding. Thus, it is important that you don't miss out even a single piece of info to make sure that all your efforts payoff. Review all items very thoroughly. If possible, create a checklist of all things that the grantor wants you to put in your proposal and tick off each item that you've finished. With this, you'll be able to identify all other details that you need to supply.
Organization is the key.
Anyone who reads a screwed up proposal will reject it instead of spending more time to read it. Organization of your data and the document as a whole is crucial. By giving enough time to put your proposal in order, you'll give your grantors an easier time reading it. This will also make your document much easier to understand.
 Budget is a big deal.
Preparing the budget summary is a very essential part of the process. It's not something that you can just guess or estimate. Grantors will want to get the real score as to how much you will really need for the project. You will also need to show where the whole funding amount will go. Do not forget that it should be for something worthwhile, so plan the budget carefully. Know what things (e.g. equipment, labor, transportation, etc.) will need funds in order to complete the project.
Consider hiring a critic.
Before submitting your grant proposal, get a professional critic who's knowledgeable on grant proposal writing in your organization's industry. It won't be easy to apply for government grants if you are not backed by experts. Their feedbacks and critiques are crucial to help hone your grant for its success.
However, if you want a greater chance of having your project funded, hire an expert grant writing firm like AGW. With years of experience in grant writing, they already know the ins and outs of this industry.