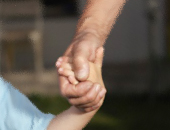 Protecting children against domestic violence or social inequalities have become more daunting over the last decade. Good thing there are open grants for children. With this, there are movements fighting the poverty spike, decreased quality of education, and abuse among children in the children in the United States. They continue their mission of protecting underserved children. It has become a primary concern among organizations advocating children rights.
Thankfully, there are numerous private foundations willing to lend a helping hand to non-profit entities that invest time and energy in safeguarding children against violence.
Foundations that Help Children
Here are some foundations that continue to support child-centric programs and projects located all over the United States.
Alvah H. and Wyline P. Chapman Foundation
The Foundation awards grants to non-profit organizations that address the needs of families and their children. The Alvah H. and Wyline P. Chapman Foundation are interested in programs that fervently spearhead education, intercultural symmetry, multicultural understanding, and protection against illegal drug abuse and homelessness.
Fragile Kids Foundation
Fragile Kids Foundation assists over 400 medically fragile children with grants that provide medical care and safe transportation of children to hospices and facilities who specialize in child treatment
Web Site: http://www.fragilekids.org/
Jim Mora Count On Me Family Foundation
Jim Mora is a former National Football League (NFL) turned color commentator for America's most watched league. Aside from bringing audiences intelligent and substantial football knowledge, Jim Mora is also involved in philanthropy, and the Jim More Count On Me Family Foundation supports children from low-socio economic backgrounds.
Web Site: http://www.countonmefoundation.org/index.html
Joseph B. Whitehead Foundation
The Foundation targets disadvantaged children in Atlanta and awards grant money  to non-profit organizations with projects aimed in improving the lives economically at-risk children.
Malone Family Foundation
The Malone Foundation creates educational opportunities for pre-kindergarten and high school students to achieve scholastic excellence and open new windows for a quality and high-standard living among children living in Alabama, Georgia, and Florida.
Web Site: http://www.themalonefamilyfoundation.org/